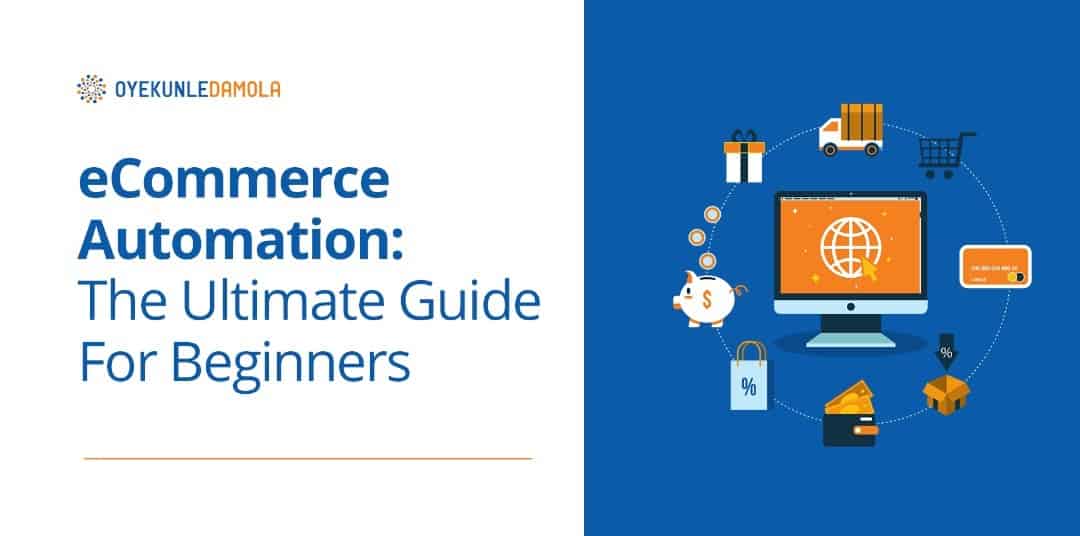 Introduction
Running a small business or even multiple businesses online?
Let's paint a picture and see the ones you can relate to. Have you:
Missed out on a potential lead because you failed to follow up?
Wasted time manually replying to comments and questions on all your marketing platforms?
Failed to remind a customer of a forgotten order?
Searched through piles of data trying to locate a particular review?
Failed to identify an issue in your sales process till it was too late?
If you can relate to any or even all of these then you will appreciate the difference eCommerce automation can make in your business.
This article will walk you through the concept of eCommerce automation, why you need an eCommerce automation strategy in your business and the core areas you need to automate.
What is eCommerce Automation?
eCommerce automation is the process of using software tools that will automatically complete tasks for your business as opposed to doing them manually. They are best used for small tasks that you have to complete over and over again.
For example, sending a welcome email to every new customer who signs up on your eCommerce store can be tasking. But with eCommerce automation tools, you can have an email that automatically goes out when such action is performed.
Customers with questions can get a chatbox on your website that promptly responds to common inquiries.
Another example is an eCommerce tool like Quickbooks that automatically monitors your inventory level and then creates a purchase order that you can send to your supplier.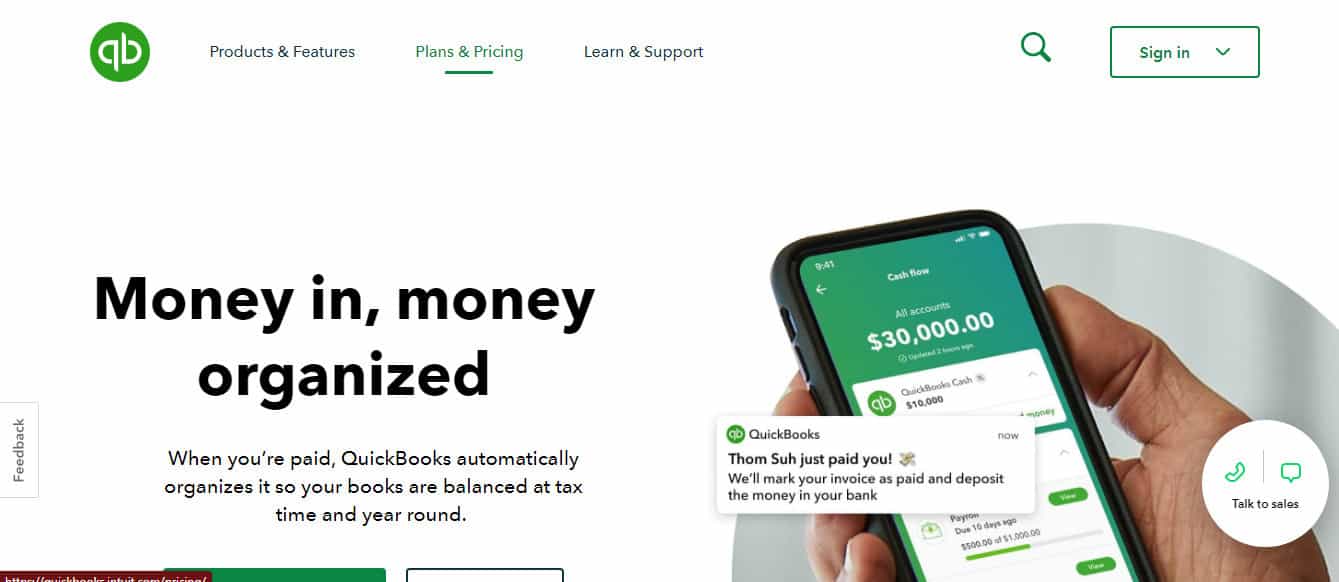 You can probably already imagine how much time will be saved not having to perform all of these repetitive tasks.
Still not seeing the point? Let's check out some of the benefits of using eCommerce automation for your online business.
Why Use eCommerce Automation For Your Business?
As a small business owner, there are so many things that demand your attention.
From having to respond and keep up with customers' queries to ensuring you always maintain stock, these, among others, are time-demanding activities that are crucial to the growth of your business.
Not only does e-commerce automation streamline your business process but it also frees you time for other important business activities aimed at improving customer relationships, saving time, resources and money.
Here are some major benefits of using eCommerce automation for your business
1. Increased Productivity: Because many sales processes are repetitive, having to perform them manually all the time can be really time-consuming.
For example, imagine having to manually send an email every time an order is placed in your store. You will have to do a lot of data entry, send dispatch emails and print shipping labels. But with an order management system, you can automatically automate the entire process.
And because eCommerce automation takes care of all of these manual tasks, you can significantly cut downtime and free yourself and your staff more time to work on other productive activities.
2. Data Accuracy: As a business owner dealing with different data and tasks, it can become easy to miss out on certain things with these simple errors leading to significant issues.
For example, mixing up customers' orders in the process of manually inputting data can prove to be a serious issue for your business and affect your customer service system.
But with eCommerce automation, such simple mistakes are easily avoided as the system does the job for you.
3. Improves customer satisfaction: When a customer patronizes your business, they have certain expectations like when to receive their order and how fast they receive responses to their queries.
As you automate things, you can meet up with these demands and ensure that the right data is processed between your systems promptly. Customers can also find what they need more quickly and purchase what they need more easily.
With eCommerce automation, nothing falls through the cracks and you even have more time to monitor other important duties aimed at customer satisfaction.
4. Boosts marketing campaigns and conversion: eCommerce marketing automation is a core part of eCommerce automation. From marketing email automation to social media management, automation allows your marketers to manage campaigns and effectively serve customers and potential leads, which invariably leads to increased conversions.
For example, you can use eCommerce marketing automation to reduce cart abandonment rates by sending automated cart abandoned emails, follow-ups and nurturing emails. You can also use automation to retain and acquire new customers using dynamic popups.
Keeping up with all of these can be tasking and time consuming, but thanks to eCommerce automation, you have all of these and more in check.
What Parts of My eCommerce Business Can I Automate?
eCommerce automation can take over several business areas in your sales process.
From reducing abandoned cart rates, engaging potential leads and customers, improving customer loyalty and providing a seamless customer experience, the goal is simple: To simplify tasks.
Below are some core business areas to automate.
#1 Customer Support
Effective customer service is crucial to the growth of any business, however, having to provide personal support for hundreds and thousands of customers can prove to be a struggle.
Automated customer support or service is a process aimed at responding to customer needs in the fastest and most efficient way possible with reduced human involvement.
Note that this doesn't translate to having robotic communication between your business and your customers.
Automation should never replace the building of relationships between your business and customers. Rather, it should make it easier to do so. If you want to automate customer service, you will want to implement customer service tools that run 24/7 completing the time consuming and redundant tasks and offering tech support such as:
a. Chatbox: These are like your virtual assistant that performs the job of talking to an online customer and providing support in real-time. Because your customers spend a lot of time on the web, especially on their mobile devices, chat boxes save you time while offering you a cheaper and faster customer service agent.
Once installed on your website using any of the available customer service tools and software, the bot works by conversing with your customers, providing answers and information from ready scripts while also gathering information in the same way a form would. Check out this guide on how you can easily install a chatbot on your website.
b. Help Desk and Ticketing: A great part of customer service automation is help desk and ticketing. Imagine having to record or write down every single communication between your reps and customers. This is not only time consuming but makes it easy to miss out on a lot.
With a help desk and ticketing software, you can automatically have all rep to customer conversations in a one to one communication box. Tickets are automatically generated after any communication which is used by your customer service teams in accessing and responding to customer needs.
c. Customer Feedback Surveys: Collecting and responding to feedback about your product and services can greatly boost your customer satisfaction level and UP⬆️ goes your customer reviews and sales conversions. Meaning they buy more because you are giving them exactly what they want.
What better way to get this information than the use of customer surveys? Now I don't mean boring your clients with long paper questionnaires😴🙄.
Now you can "Automate it & Forget it" by setting up automatic customer surveys that allow you to set the time and occasion for surveys to be sent to your customers  .
For example, a customer can get a survey popup immediately after talking to a customer rep or completing a purchase.

d. Workflows: Simply put, a workflow is a series of tasks that need to be completed to achieve a goal.
Day to day repetitive tasks that make up your business processes no longer have to be boring or monotonous.
Some of these tasks include customer onboarding where the goal is to introduce your business and engage a new customer.
For instance, you can automatically send out a welcome email upon first login and a series of engagement emails.
Another task that demands automation is customer issue resolution. Because you may be getting hundreds of customers with questions and issues over time, it makes sense to create a workflow aimed at responding to those needs effectively. Your workflow might look like this:
Customer reports an issue> A ticket is automatically generated and a priority level is assigned> Customer is assigned to the best rep> Interaction between customer and agent to solve issue
Automating all of these support requires the use of customer service tools that you can integrate into your sales process, all performing different functions.
For example, FreshDesk is a customer service software that allows you to organize your help desk, plan for future events, remove repetitive tasks and generate new tickets. Building a knowledge base is a crucial part of effective customer support and FreshDesk allows you to create resources for your products such as tutorials and DIY guides.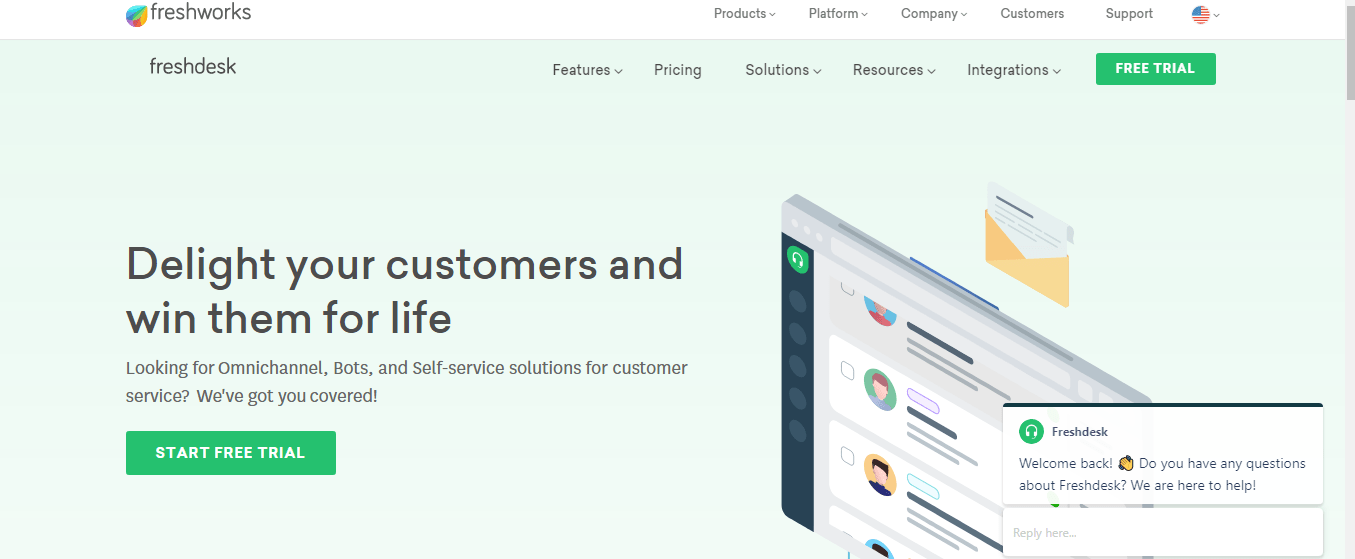 Another great example is the HubSpot Service Hub. This is a customer management system that allows you to provide flexible customer support, conduct seamless onboarding and automate all your support strategies.
With this platform, you can effectively collaborate with your team and manage all your service requests on time. Also, you can use this tool to create customer service KPIs, access analytics and data and obtain customer feedback and reviews.

Other tools include the Front App, which supports email, SMS, chat, social media and other forms of communication between customers, Team Support that helps customers chat with agents, search for answers and monitor the status of their inquiries, among others.
In addition to saving time, these tools will improve your accuracy and also allow your team to focus on more important tasks aimed at providing your customers with the best user experience possible.
With the right customer service tool it makes sense to automate most or all of these tasks and reinvest your time into more creative and innovative tasks that puts your business top of mind with your customers.
#2 Marketing
The goal of any business is to be able to generate leads and retain customers. One of the best ways to do this is by having an effective automated marketing system. This cuts across your social media communications and automated lead nurturing.
With social media, a larger percentage of your customers will probably discover your products from their favourite platforms. It then makes sense that you can provide relevant content that provides them with much-needed information and creates publicity for your products and services.
However, we all know how demanding it can be to create content on the go. With an automated system, your team can continually create and share content that engages our audience without having to spend so much time.
You can take advantage of social media tools such as Hootsuite, Sprout Social, CoSchedule, Airtable, etc, that allows you to batch schedule your posts and post automatically.
For example, Sprout Social is a powerful tool for the average social media manager. You can plan, organize and distribute your content across your social media platforms. Their social media analytics tool also allows you to measure impressions, engagement and follower growth.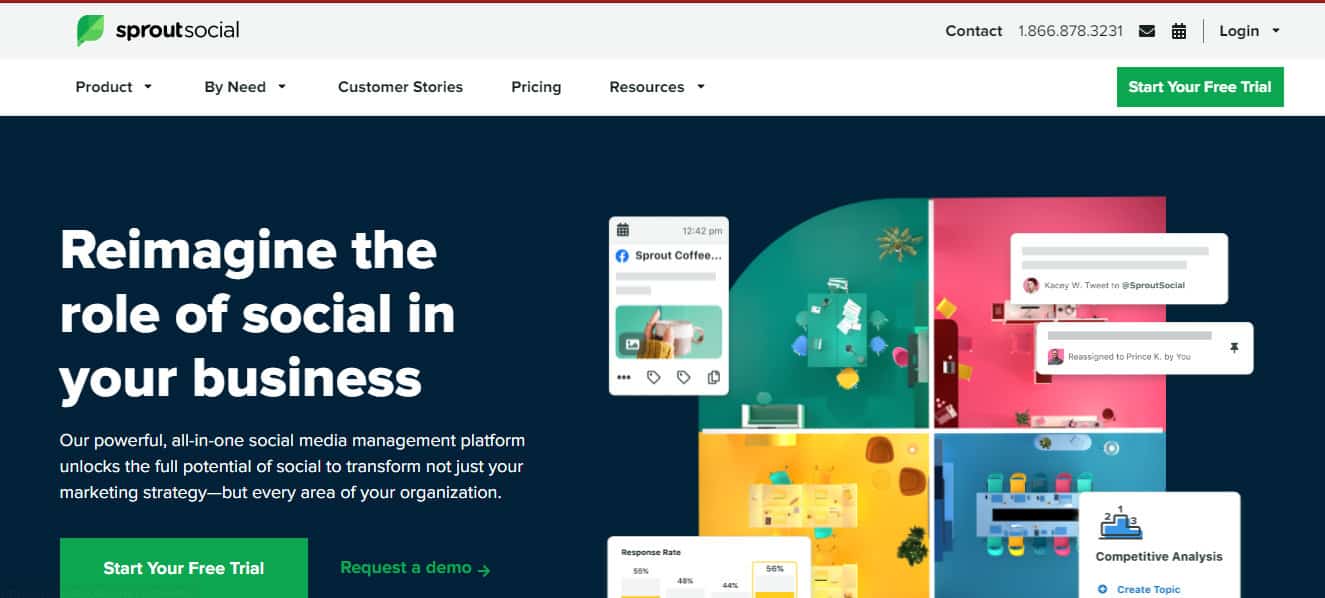 Lead nurturing is also another important eCommerce automation strategy for your business marketing needs.
The average customer needs to see your product and be reminded of them a number of times before they decide to make a purchase.
This means you need a system for nurturing your leads from the point when they are first aware of your business to the point when they make a purchase.
An effective way is by setting up an automated email marketing campaign that allows you to build an email list of interested buyers and then send them useful, persuasive content.
#3 Abandoned Cart Emails
According to Baymard Institute, close to 70% of shopping carts get abandoned. That's a lot of customers you cannot afford to miss out on.
Abandoned cart emails are a way to win some of them. Through automation, you can re-engage these shoppers and get them to reconsider making purchases.
Automation tools such as Aweber, MailChimp, etc allow you to send personalised emails that reference the product the shopper added to their cart and can also include an incentive like a discount to entice them into completing their purchase.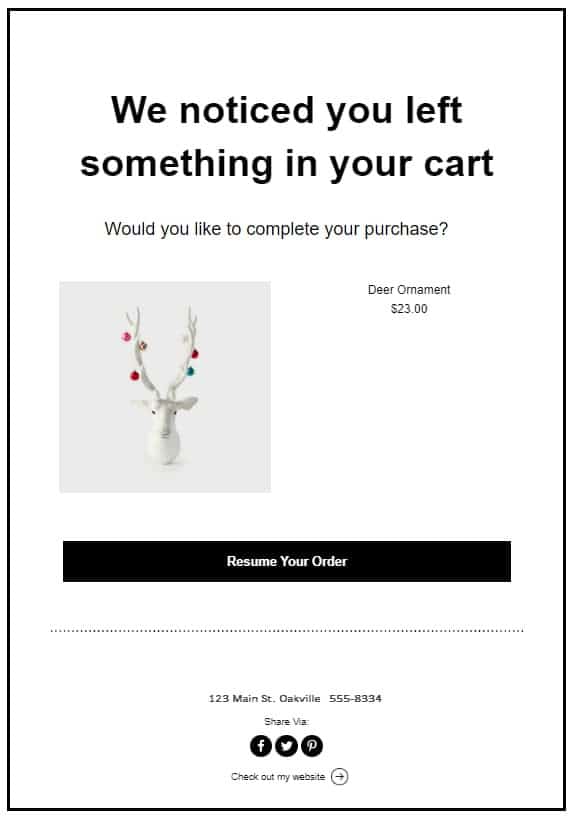 Image source: Wix
You can also use these emails to establish trust in the minds of sceptical customers by reminding them that they left highly rated products in their shopping carts.
For example, you can integrate an email marketing provider such as Mailchimp to your eCommerce store and then set up an automated cart abandoned email using the automation tab.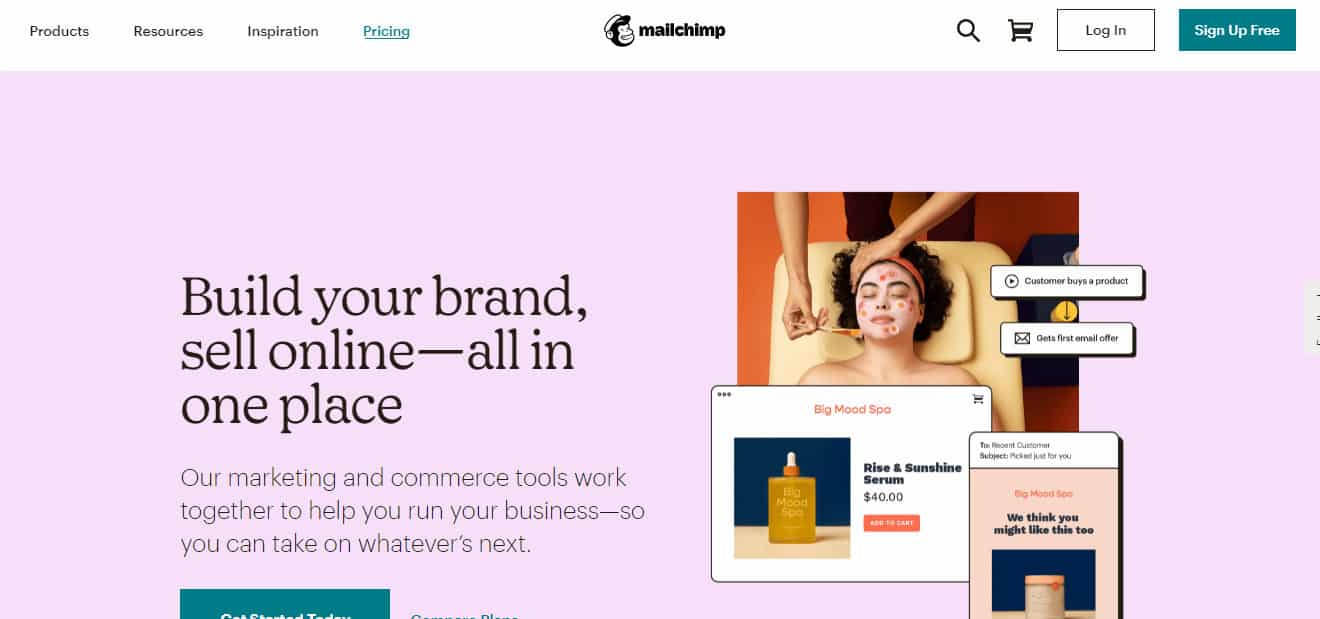 #4 Inventory Management
Inventory management is one of the biggest pain points for many small businesses. As a business grows, keeping track of products, sales and promotions can be quite tasking and requires an efficient and reliable way of managing this system.
With automated inventory management, you can streamline various inventory operations and automate different parts of the process such as reordering, real-time updates, internal transfers, store orders and many more.
For example, you can set up automated reordering where the amount of inventory is monitored and a preorder is automatically placed when your inventory reaches the set threshold.
You can integrate your eCommerce platform with an inventory management tool like Quickbooks. With this software, you can easily automate important tasks such as keeping a record of the purchase order, monitoring and updating the number of products in stock and calculating valuation in your inventory.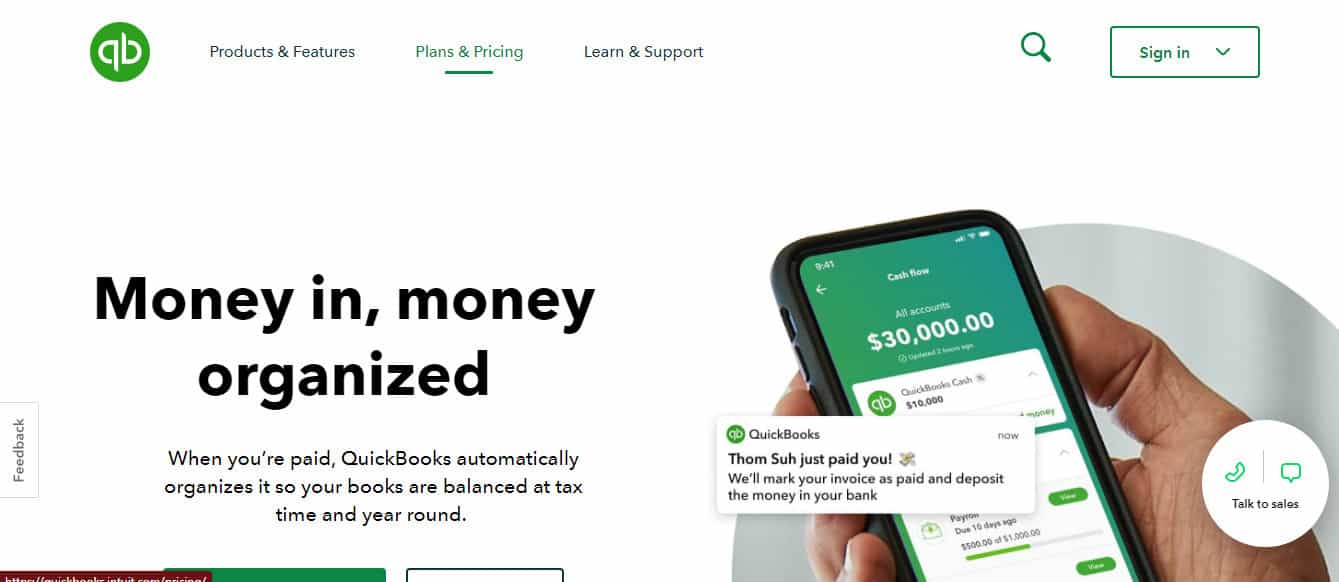 #5 Reviews
What better way to convince a customer to buy from you than by showing them testimonials from other existing customers.
Reviews are important to any business and can make the difference in establishing trust between your business and a new customer.
But imagine having to ask every single customer to drop reviews for you after every single purchase. Stressful, right?
Well, with the use of automation tools, you can easily send automated messages once any customer completes a purchase on your eCommerce site.
One of the best ways to automate testimonial collection is via email. Using email automation software such as MailChimp, Aweber, ConstantContact, etc, you can set up an email marketing system that sends an email to your customers after the completion of a purchase.
For example, Constant Contact is an email marketing platform that allows you to set automated email campaigns. You can use their online survey tool to craft a ready survey that will be sent to your customers immediately after purchase.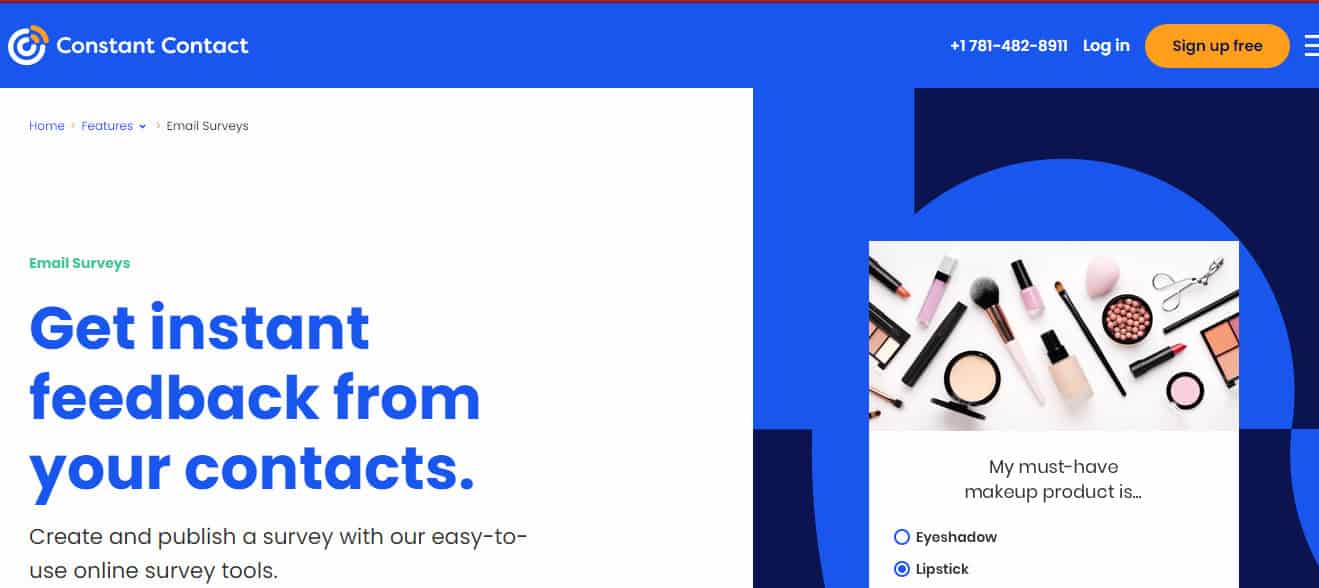 Another way to automate review collection is by having a dedicated landing page and form for review submission on your website.
This form will contain what you need your customers to do, relevant questions to help understand their experience and guide the next customers.
You can also capture your customer's area of focus (what they liked best about your product or service) which can serve as a guide for your customer service team.
Also, you can set up an automated system that allows you to respond to negative reviews.
For example, if reviewers are expected to rate your brands from 1 to 5-star ratings, you can set up a trigger that recognises ratings with two stars or lower and then refers to a customer service member to respond to.
This will ensure you don't ignore negative reviews and show your customers you are passionate about solving problems.
#6 Invoicing
If you have had to manually send out invoices to every customer then you will know how frustrating and tiring that can get.
But with automated payments and accounting platforms, you can easily send recurring invoices to your client via email, complete with a link to pay in full online.
For example, Paypal allows you to create and send invoices, review account activity and issue refunds on the go. And it's pretty simple to generate an invoice using this app. Once logged in to your dashboard, you can easily create a new invoice and also view paid and unpaid invoices.
With automation, customers will receive the invoice through their Paypal account where they can pay via credit card, debit card or Paypal balance.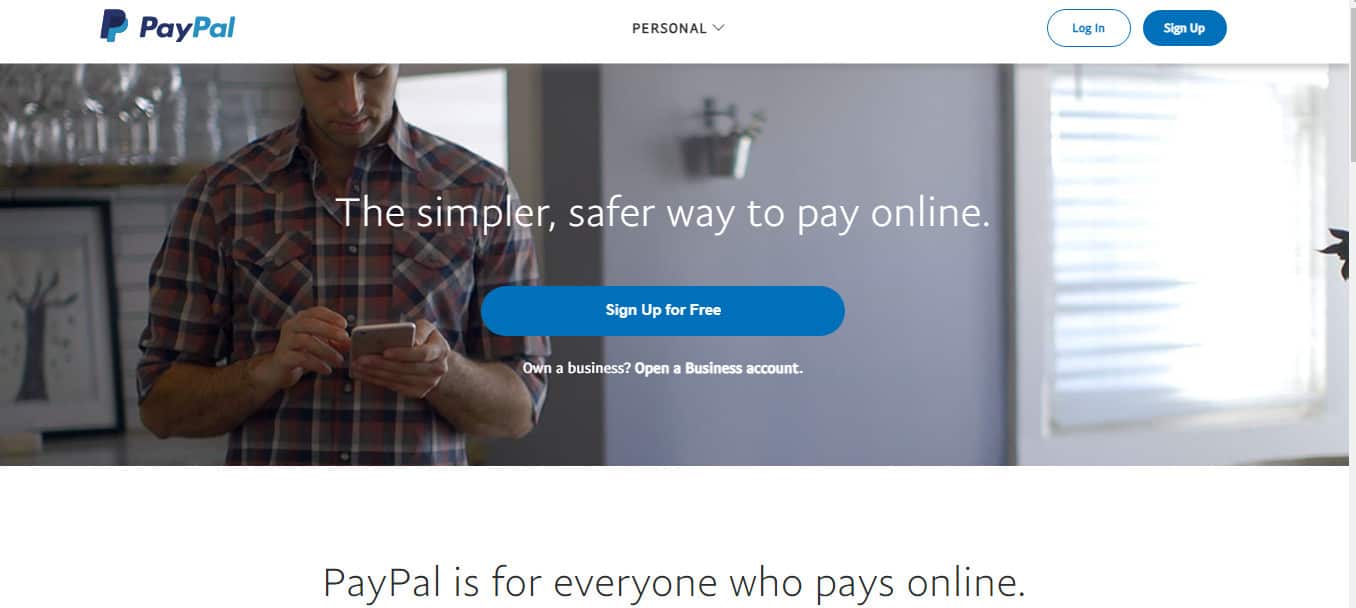 Another great choice is Zoho Invoice which allows you to set up workflows for repetitive tasks such as scheduling triggered emails or calculating discounts, late fees and due dates.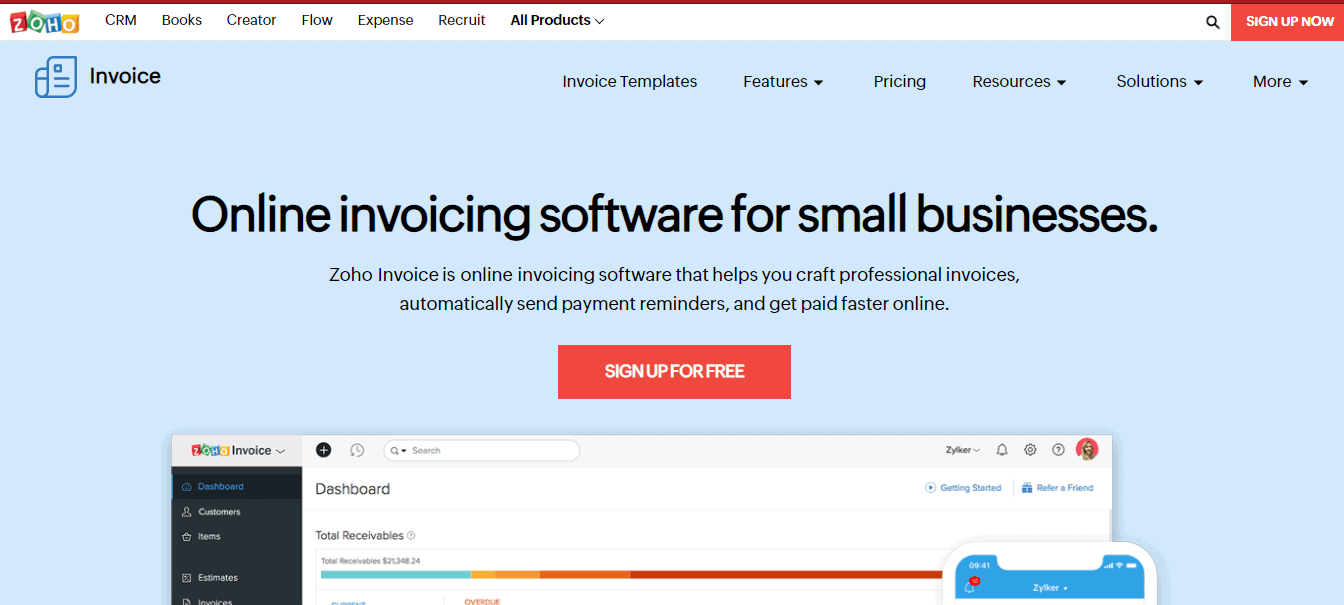 At this point, you should have a good understanding of eCommerce automation and how to use it in your business. To make the most of your online business and stay on top of your competitors, eCommerce automation is one you cannot afford to leave out.
What automation tips or tools have worked well for your business? Which ones will you recommend to other readers? And what other areas of your business would you like to have automated?
Feel free to share your thoughts in the comment section below.