This is a detailed blog post on simple lead generation ideas for your small business
So if you are looking to get more leads, make more sales and ultimately, reach your conversion goals for the year then you'll love the actionable ideas in this post.
Ready to start mining customers like never before?
Let's kick things off with strategy #1.
#1 Set up a website and optimize your CTA
A website does not only allow you to market your products and services but also helps you craft your unique brand and stand out from other competitors.
Today's customers are constantly searching for answers and relevant products on their devices. And so, you must position your website and create relevant content that responds to those queries and needs.
Content is extremely valuable nowadays; however, it is easily misused. It should be used to invite action, not just advertise.
You want to optimize key elements on your websites like your Call to action buttons. Call to action videos are great. They get people engaged and hooked.
Have you ever clicked on a sales page simply because it had an image or testimonial? It's because of the call to action.
Have you ever read an article and simply clicked through because it had an enticing headline? That's how conversion rates are achieved.
Now, you want to make sure your call to action always follows through on your message rather than simply providing more information.
Also, optimizing your contact us page will ensure your customers can find out more about your business and all your offerings.
#2 Email marketing
Email is still the best way to get leads for your business.
A recent study by BrightLocal showed that 85% of small businesses use email marketing and 57% of those use it to generate leads for themselves.
Email marketing has several benefits for small businesses including it being personal, cost-effective and time-saving. It also has the ability to bring you a large number of leads which can make it easier to determine which leads you should aim your ad at.
If you are looking to increase your profits, email marketing is a great way to take your business to the next level.
The biggest mistake new businesses make is neglecting the email list.
When you get your first few customers through email, they tend to be very loyal and when they see that you are constantly keeping them up-to-date on what's going on in your business, they are more willing to patronise your business.
If you want to grow your business, you want to focus on building an email list of highly qualified leads and then focus on nurturing them into becoming paying customers.
And it doesn't have to cost you so much. There are many free email marketing solutions out there that you can easily use to set up an email campaign for your business.
For example, Sender offers free professionally designed templates that you can easily customize and use in setting up a newsletter for your audience.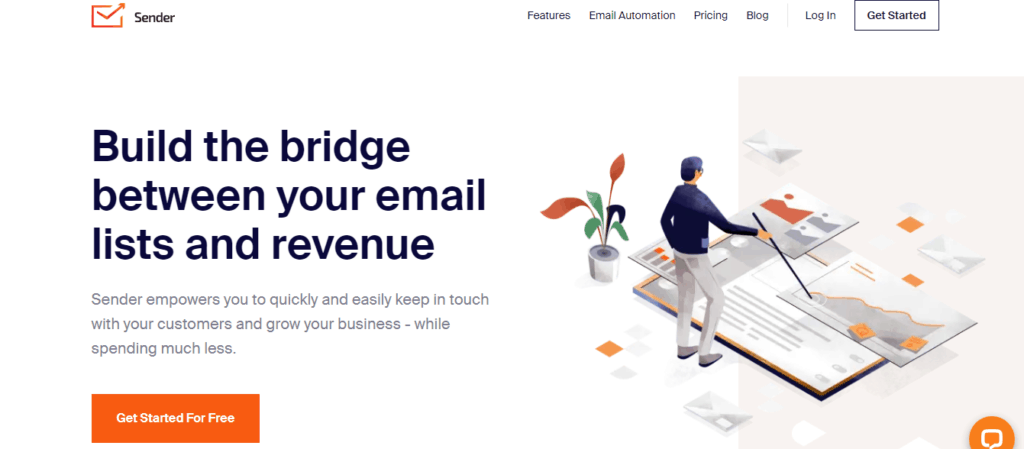 #3 Use social media
Social media is an excellent channel for generating leads.
Twitter, for example, is a great place to get interesting questions about your business that will get people to respond and interact.
Social media can deliver leads and offer valuable information about competitors, products and services. It can help you stay up-to-date with industry news and provide valuable support for your activities.
But, it's easy to overuse social media and miss key opportunities to connect with new customers and potential customers.
To succeed in generating leads, you need to learn how to identify the best uses of social media for your business. Your social media strategy should focus on creating more traffic and getting more followers and then improving your social media strategy.
To help make the most of your social media marketing efforts, you can leverage social media marketing tools that allow you to bulk schedule posts, follow up and also respond to comments, and customers' queries.
All on the same platform!
For example, Buffer is a social media marketing tool that allows you to run your social media platforms such as Instagram, Facebook, Twitter, LinkedIn and Facebook.
You can easily schedule your content, create a posting schedule, respond to posts and monitor reactions and collaborate with your team members.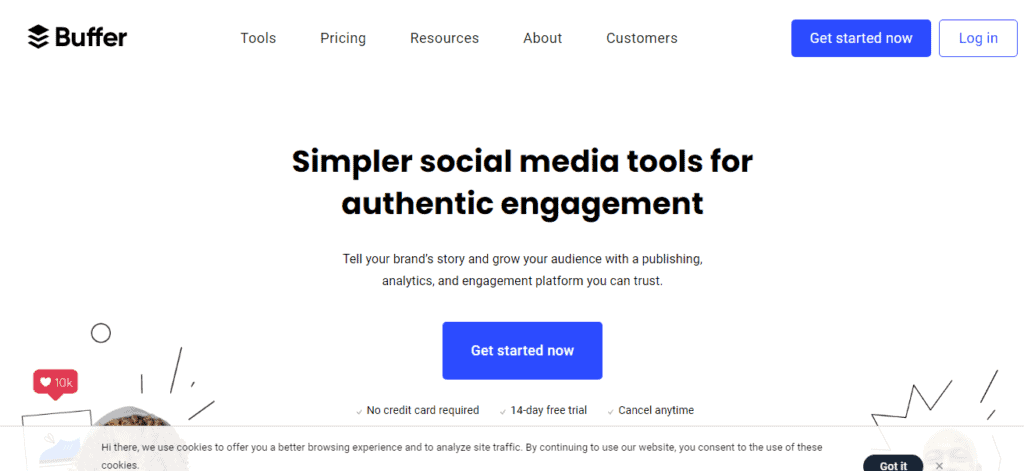 #4 Create ebooks and downloadable guides
Providing informative, useful content in the form of ebooks and downloadable guides is one of the best ways to generate leads and build brand awareness for your business.
According to content marketing institute, 51% of businesses today incorporate ebooks in their content marketing strategy.
eBooks can be used to address anything from valuable business tips to case studies and product details. There are many ways you can leverage these ideas.
Creating a library of free ebooks for your audience would be an excellent idea. You can also find community-created content (YouTube videos, blog posts, etc.).and convert them into ebooks and downloadable guides.
By creating eBooks and guides that provide your audience with answers to their needs, you are positioning your brand as an expert in your niche and in so doing, nurturing your audience into becoming paying customers.
#5 Content Creation
Have you ever created content and hoped your audience would share it? I hope so too. It's one of those things where if you put in the work, it'll just rain success.
By creating relevant content that is well optimised, your audience is better able to locate and reach your business when in need of your services.
Also, search engines give priority to websites that provide relevant content that people are searching for.
You want to create interactive content that encapsulates the overall message of your business and that makes it easy for the reader to participate. And you'll surely hit a lead generation home run!
Also, as searches become local, you will be able to respond and reach those in your physical location.
For example, if you type in 'Dental companies in California', you will discover that the top searches, other than ads, are content-based sites like Delta Dentals and California Dental Network
These ones have created roundup posts relating to dental care that their audience finds useful and highly relevant. These websites have used informative and educational content to build awareness and also to generate more leads.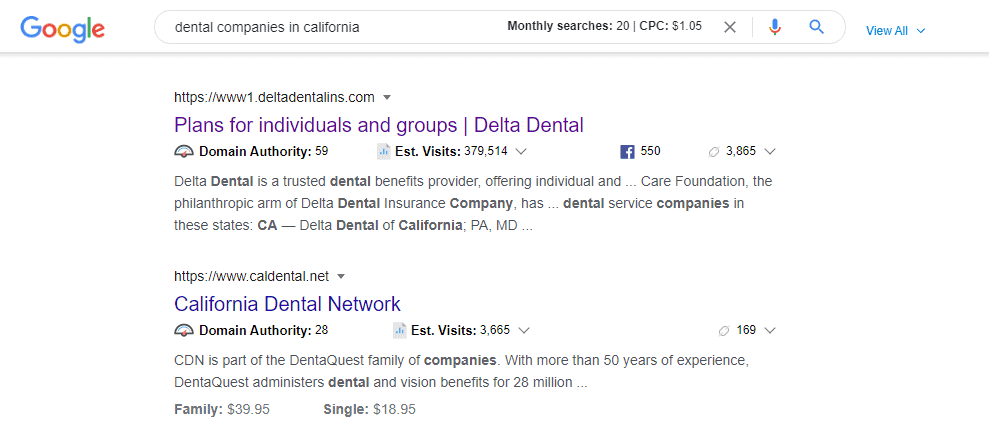 #6 Have a live chat feature on your website
Customers love chatting with live human beings. I mean who doesn't really? Especially if they can talk about their questions and queries with someone who can help provide immediate answers.
It's a win-win situation for both parties.
Chatbot technology has made it possible for businesses to engage customers online in all sorts of ways. With live chat on your website, you can have a more personalised interaction with your audience which helps in forming a better impression of your business in the minds of your potential customers.
If a user is browsing your website and then proceeds to send you a message, it shows they are interested in your products and services at that very point!
What you don't want to do is delay conversions by providing a late response. With a live chat feature, you can easily respond to them on time and ensure you are not losing leads who might change their minds if they have to wait for a response to an email.
You can use a tool like Mobile Monkey to add a customer live chat widget to your website.

#7 Use paid advertising
Paid advertising is one of the best ways to drive lead generation. Google and social media channels such as Instagram, Facebook and Twitter offer marketing tools.
These are tools that allow you to reach a more targeted audience. The great thing is that these ads are inexpensive and these social media platforms allow you to target very specific audiences while also retargeting those that have interacted with your business before.
Also, you can run lead generation ads by offering a lead magnet that your audience will be interested in. When they offer their contact information, you can then develop an email marketing campaign that helps you nurture them into becoming paying customers.
#8 Create educational and instructional video content
Creative videos and educational content about your company, products, your customer's pain points etc can help in pulling more interest to your business.
You can make a list of commonly asked questions in your niche by using keyword research tools like Ahrefs and Ubersuggest.
You can also check your social media channels and community forums to discover content you should be creating in your videos.
For example, if you use a tool like Answer the public and then type in 'social media management', you can discover questions your audience are asking and then be able to create content that adequately answers them.

When you create educational and informative content that answers your audience's questions, you are able to get their attention, position your brand as a valuable resource and expert and invariably generate more leads for your business.
#9 Partner with local influencers and businesses
With the social media market now saturated with thousands of companies and thousands of products, it is difficult to stand out. But, you can.
By approaching local influencers and partnering with other small businesses, you'll be able to bring more leads to your door and more customers into your store.
Your local influencers already have a large reach and have been able to build a large following. You can leverage this publicity by establishing a relationship that is mutually beneficial to both parties.
A great way will be to send samples of your products and then have them create video review content for their platform.
This way, they can reach a large number of interested buyers for your business.
#10 Speak at industry events and communities
A great way to reach potential leads and customers is to speak at industry events and communities within your niche. You'll stand out in the crowd because you're someone who cares about the topics that you present.
Additionally, you'll be able to speak with people who are interested in sharing your brand and building their business with you instead of the other way around.
At the end of each event, you can then end with a clear call to action for anyone interested in what you do.
#11 Offer deals and discounts
Lead generation can be tough to do but when done right, it can lead to new customers, better word-of-mouth and more sales!
One way to get people excited about your business and get them to share your newsletters, tell their friends about you or even buy from you is to offer simple, one-time incentives.
These can be things like free merchandise, treats for taking a survey or participating in an online community (like Facebook quizzes or polls). Here is an example from Sephora: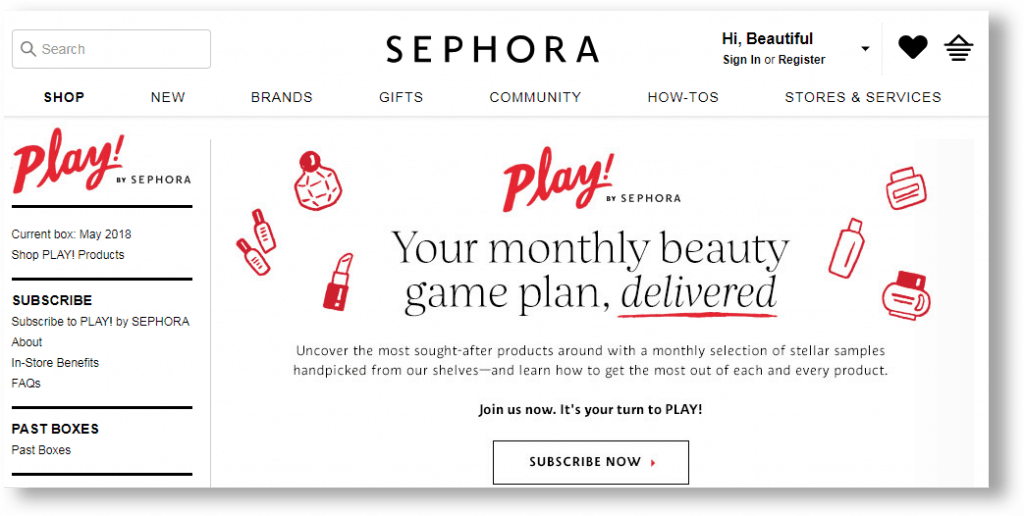 #12 Organize events and seminars
For smaller companies, the best way to generate leads is almost always by attending real-life conferences and events for your niche.
There, you can deliver a special talk that will be well-received and highly useful for your prospects– after all, they're the reason you started the company in the first place!
#13 Set up a referral system
Setting up a referral system is a great way to get new customers and the process is easy. You simply create a page online where people can refer new customers to you.
The best way to make sure new customers come to your page is always to use a code given out to visitors who make a purchase. Visitors who have this code will also get a special page on your website that allows them to make another purchase. This could be very powerful if used correctly by a small business in creating a sales pipeline.
For example, if you sell a product online, you can offer customized referral codes for individual clients where they get a referral discount for every new client that uses their code. Check out this example from Sperry where customers get $20 for every first $75 worth of purchase by friends using their referral codes.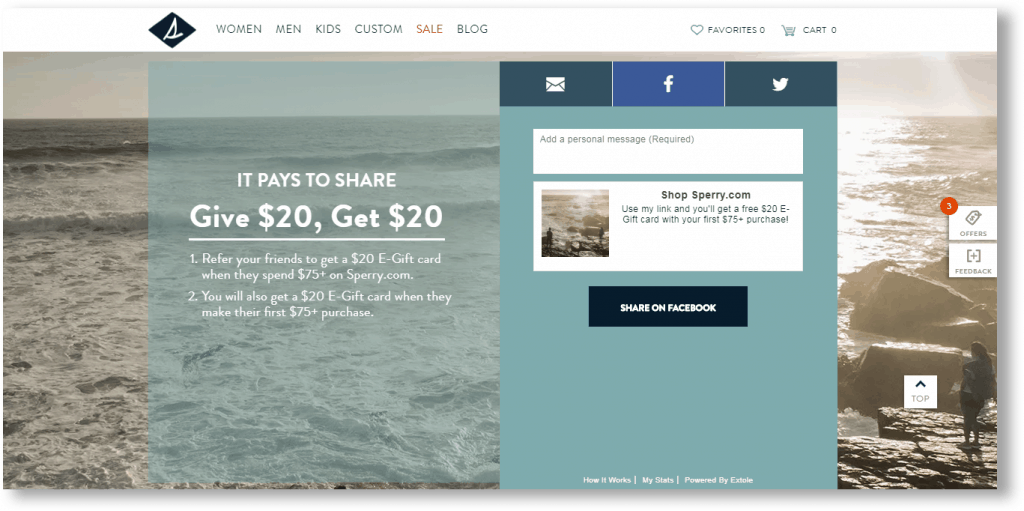 And there you have it…
While there are more lead generation ideas out there than the ones listed here, you want to focus on those that provide the most impact on your business and conversion goals.
Keep tweaking and testing till you find a strategy or a combination of ideas that work best for your business.
Which ones are you currently using in your business?
Let me know by dropping a comment below right now.