Have you ever wanted to create digital products but don't have any idea on where to start? In this article, I would be covering 11 digital products ideas you can create in a single week!
These are simple yet highly profitable digital products that can be easily created by anyone just starting out in information marketing
So if you are looking to start selling profitable and easy to create digital products then you'll love this blog post.
Let's get right into it!
#1 Ebooks
Ebooks are electronic versions of a hard copy book that can be read on a phone, tablet, kindle etc. These are one of the most popular digital products ideas as they are easy to make and can be sold for as high as $15-$30!
So, If you are an expert at a particular topic/niche, you might want to create an ebook guide showing people how to navigate a process or knowledge on a particular topic.
For example, if you are a travel agent expert, you can create an ebook on the topic 'how to get a permanent visa in Canada.'
And the good thing about these eBooks? They don't have to be many pages long before people buy them.
With a well-crafted and value-packed ebook of about 30-50 pages, you are on your way to set up a highly lucrative passive income for yourself.
Creating ebooks is quite simple and can be completed in just a few days. If you are not a writer, you can easily hire one from any of the freelance marketplaces such as Upwork, Fiverr, etc.
You can also get a graphics designer to design your ebook and cover for a small fee. Of course, you could also use free tools such as Canva and make use of ready templates for your ebook and covers.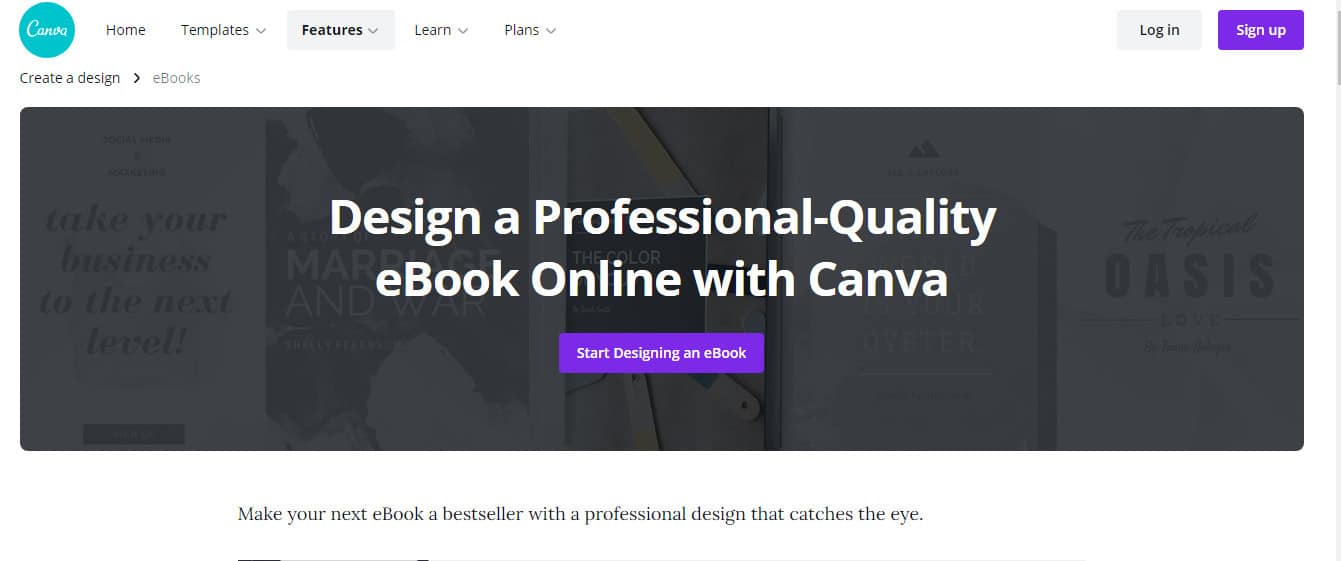 #2 Digital product: Online-courses
Online courses are value-packed information on a particular subject and are usually presented in video format. They can be short videos about 1-2 hours long or series of videos with a combination of videos, pdfs hosted on an online video platform like teachable or Vimeo or Selar, if you are looking for a naira option.
An online course can be a great digital product idea for you especially if you enjoy teaching and have no problem being in front of the camera. It can also be a great way to teach a technical subject.
For example, as a Digital Marketing Consultant, I identified a major pain point of my clients when it comes to running Facebook ads and then created a comprehensive online course on running profitable Facebook ads for businesses to generate millions in return.
Because running Facebook ads can be quite complicated, my best approach was creating simplified and easy to follow video courses that people can easily watch and implement.

If you want to create and launch online courses as a digital product, you first have to make sure it is a topic you are an expert on because really, it makes zero sense charging people for badly created online courses.
By the way, you can also host your online course on platforms like your Google drive account and just manually send the link to people.
#3 Digital product: Planners
Check online and you will find a planner for literally everything! There are budget planners, shopping planners, workout planners, life event planners, to-do planners and many more.
People are always looking for ways to make their life easier and so, this is a great digital product idea to sell online. You can easily create a simple but high-quality planner on any pain point and that makes tasks easier for people to achieve. They are super easy to create and can be completed in less than a day.
While the competition for this product is high and the selling price range can be low, the more you can communicate value and a desire to solve a problem, the more you can make more sales. You can easily sell your planners on online marketplaces such as Etsy or Amazon.
Here is an example from Erin Condren, a mummy blogger that offers customized signature planners such as wedding planners, teacher planners, life planners, and many more.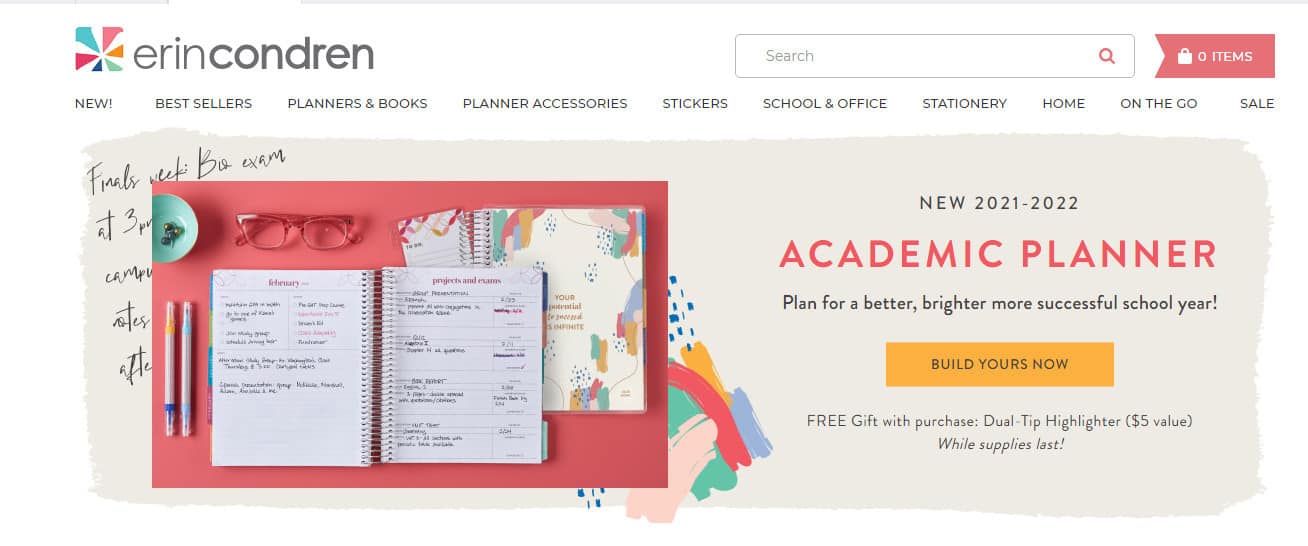 #4 Digital product: Spreadsheets
Just like planners, spreadsheets make life easier for people and can be a lucrative digital product idea to market online. There are spreadsheets on the market for different topics/ niches.
For interested people, they don't have to go through the stress of creating one from scratch, so it has been ready-made for them just for a small price.
You can create spreadsheets that contain databases of curated knowledge on a specific topic/subject. They can contain facts, links and figures or just templates that users can easily fill and manage their own numbers for a particular project.
For example, here is a spreadsheet by Xavier Coiffard, the creator of 'Spread the world' which contains hundreds of links where startups can promote their business. It was created using Airtable and sells for as high as $49 on Gumroad. According to the creator, his Airtable spreadsheets have generated more than $9000 in revenue in just 5 months!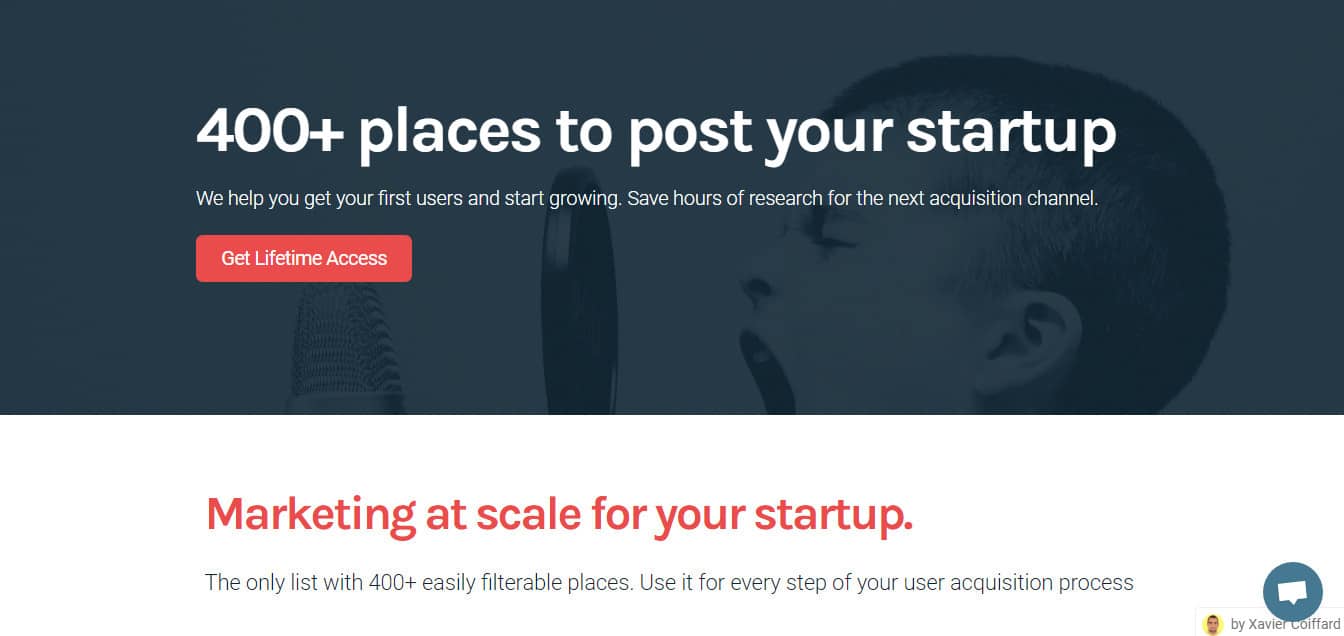 #5 Digital product: Templates and Online tools
Templates and online tools are one of the most creative digital products ideas to launch! Everybody loves a good template that makes it easier and faster to complete specific tasks.
A great example is social media content creation templates. For business owners looking to create content for these social media platforms, having a ready-made template that can be easily customized for their brand is something they consider a literal gold mine.
Check out how Shruti Pagntey, creator of digital empires offered customizable Pinterest templates that can be used by business owners in creating quality pins to help increase their traffic and generate more sales.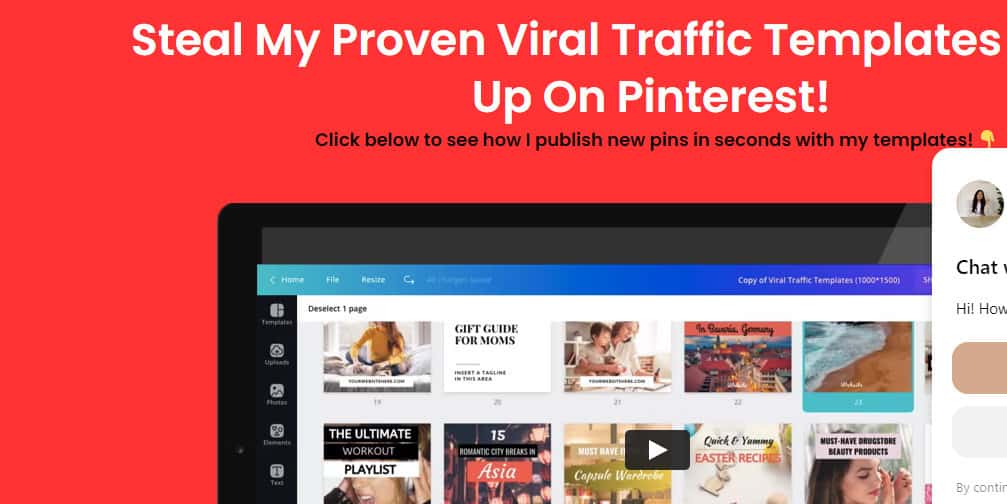 You can create templates on different subjects such as:
Graphic design templates for websites and social media
Scripts and templates for emails and resumes
Apps for business
Icons and fonts for web designers etc.
You also have highly lucrative templates such as plugins, presets, overlays and filters for photos and videos editing software programs.
#6 Digital product: Webinar recordings
Webinar recordings are a hit for any information marketer who knows what he is doing.
If you host a live class, you can privatise and package and then offer it to people for a fee. That is what I did with my Mini Ads Magic workshop
Webinars are highly educational, informative and interactive. And the best part? People are very much willing to buy replays just to be a part of it.
Customers who pay for it will be able to access these recordings and have lifetime access to them.
If you have a significant list of followers who already know your expertise, you can make money by selling webinars as a digital product to them.
To help make the most of your digital product, you want to focus on a hot topic that sells and that captures the attention of your audience.
But to do this, you have to understand your audience, what it is they are looking for and then create an educative webinar in the tone they can most identify with.
You can then choose a webinar platform where you can host your webinar, preferably one that offers you the greatest flexibility.
For example, Adobe Connect allows you to plan and host your trainings, meetings and webinars on their platform. They also offer features such as screen sharing, file sharing, live streaming etc. Other webinar platforms include GoToWebinar, Zoho Meeting, G2 Storefront, etc.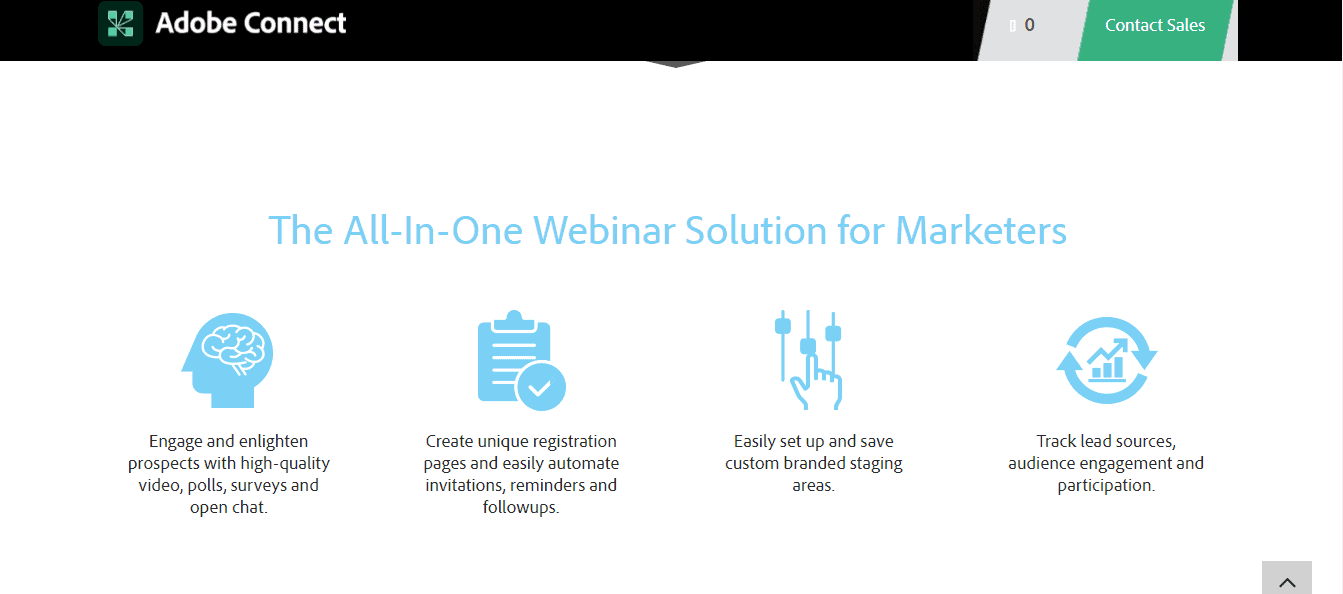 #7 Digital product: Paid memberships/newsletters
Many information marketers offer premium access to a membership training class or an email newsletter. Here, subscribers are required to pay a certain fee to get access to different digital products and services such as mentorships, coaching, online courses, exclusive online groups, etc.
Here is how it works:
You simply set up a membership site on a platform such as Sky Pilot where you package and lock your digital products and then people are required to pay a subscription fee to unlock and get access to them.

Here is an hack to help make more sales:
Offer something of great value for free and then pitch your paid class to those interested in getting even more value. Trust me, it works every time.
#8 Digital product: Audio (music, podcasts, loops)
An audio digital product is any file that can be listened to. They include:
Podcasts
Audiobooks
Relaxing background noises
Reusable sound effects
Instrumental musical tracks
Foreign language lessons
Loops, etc.
They are powerful in communicating important messages and users are willing to pay for audio that soothes them, encourages them, helps to solve a major problem and helps them achieve a business goal.
There are different ways to sell and market your audio products. You could create a membership site where users have to subscribe to login to download what they need from your catalogue. Some products can also be licensed so users will be required to pay a fee to legally use and distribute them.
Also, you could sell your audio services. For example, you could record spoken translations or vocal recordings of texts, blog posts, ebooks etc. You can then sell them on sites such as Pond5, Audio Jungle, Dreams Time, Deposit Photos, etc.

#9 Digital product: Graphics and digital arts
As a graphic/digital designer, graphics and designs are some of the most popular and lucrative examples of digital products to sell online. There are several design products you can easily create and offer for sale.
They include:
Logos
Infographics
.PSD templates
Icon packs
Original artworks
Powerpoint themes
Card designs
Sketchings and drawings etc
By offering these products online, you don't have to worry about setting up a physical store or printing physical copies and shipping these goods to your customers.
You can easily create your own eCommerce site where you incorporate your brand style and identity. You can then create an account on design sites such as Behance or Dribble where people can see your work and be directed to your website if they are interested.
You could also put up your products on specific niche marketplaces. Of course, you can always do both. Additionally, you can also offer affiliate marketing to increase your traffic and boost your sales
Also, you can partner with YouTube creators, professional coaches and vloggers that are looking for the type of products you are creating.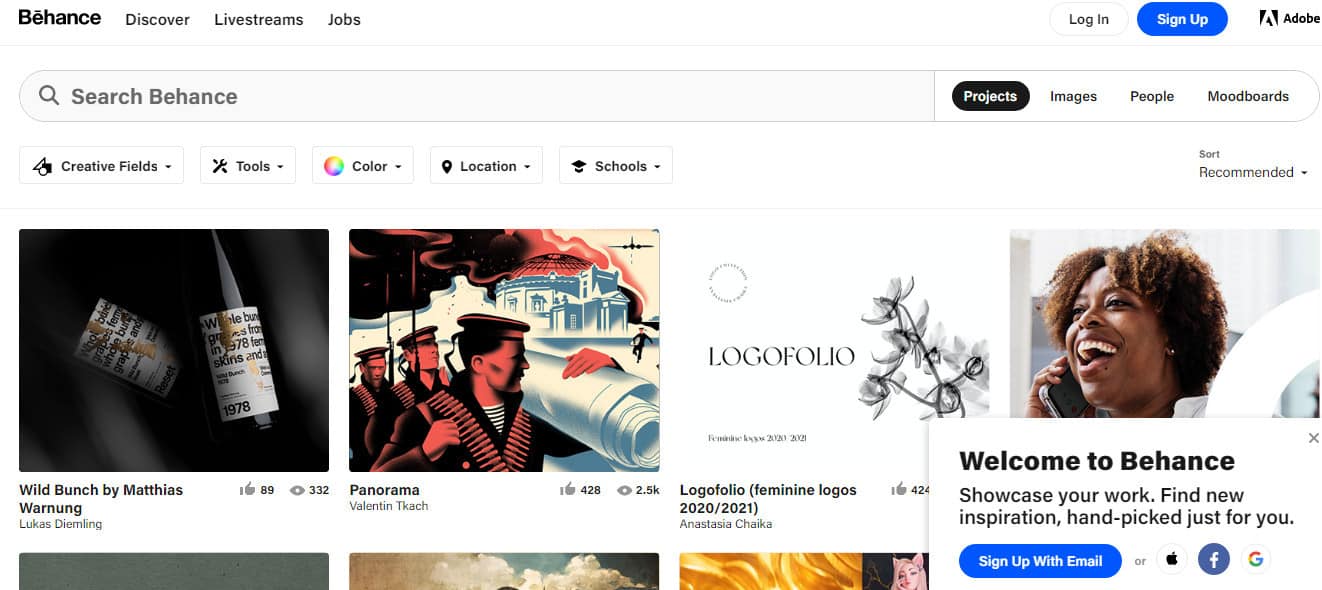 #10 Digital product: Photography
High-quality photography is usually in high demand by bloggers and website owners. More and more bloggers are moving away from stock photos and are on the lookout for quality premium images that they can incorporate on their websites.
Whether you are a pro photographer or you just enjoy taking pictures in your spare time, there are different ways you could sell your digital products to interested buyers.
You can set up a website where you can easily showcase your work and display your offer to interested buyers. You could also set up a membership site where subscribers can get access to different photos and licenses for the products they select.
Here, you offer different membership tiers that vary based on the number of photos customers can access, the categories they can choose from, the file type, image dimension and many more.
Also, many photographers package copies of their images into a photobook and then sell on a self-publishing website like Blurb.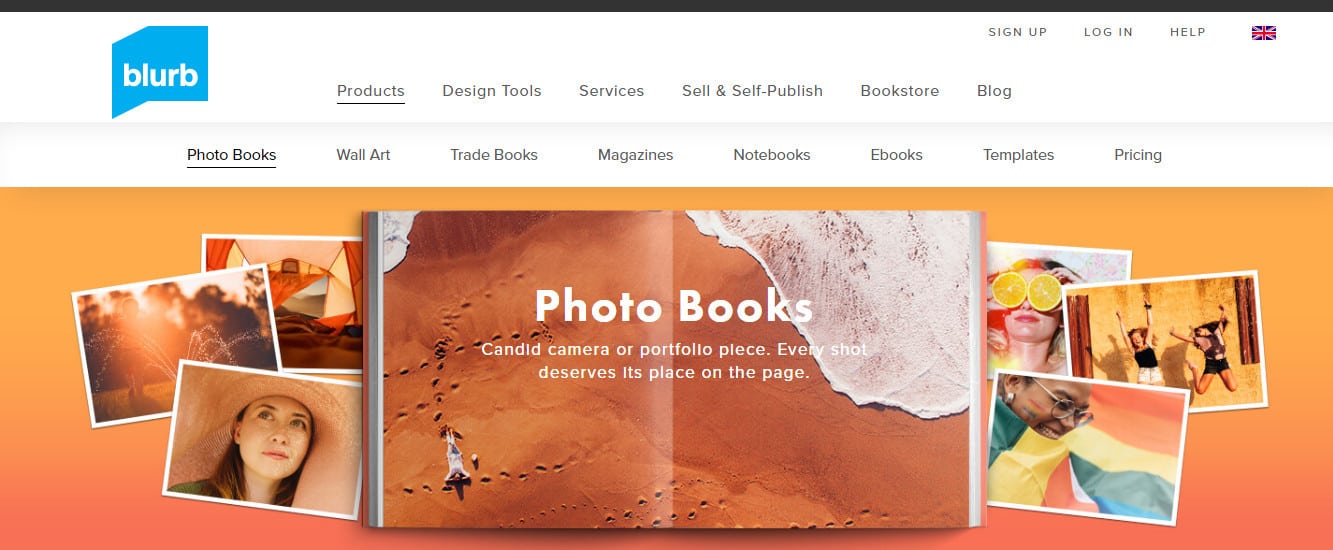 #11 Digital product: Productized Services
As a service provider with a digital skill, it can be somewhat difficult finding clients on a regular basis. A great way to solve this problem and supplement your income will be by offering productized services as a digital product.
What this means is that you sell pre-packaged services at a fixed price.
The beauty of productized services is that it allows you to sell the same package to multiple customers without having to increase your expenses or do any hands-on services. They are often presented in different pricing options with the clients expectations clearly listed.
This is also great for your customers as it offers them an affordable option since there is a set price that they can select depending on their budget.
For example, as a website designer, you can set up a done-for-you packaged service that business owners can easily purchase to set up a website for their company at a fixed price. Here is an example from Restaurant Design. They offer ready-made website design services that restaurant owners can easily purchase.

To create a productized service as a digital product, you just need a service that your customers will be willing to pay for and one that solves a pain point and then present them in a packaged format. For instance, as a logo designer, you can offer your services to startups for a set monthly fee.
The important thing to consider when offering your services online is the concept of value. You need to be able to sell yourself and communicate value to your potential customers.
When they trust you, they will be more willing to buy other related products to the services you offer. For instance, a fitness instructor that has been known to get results for his client will be better able to sell his paid workout plan.
There are many ways to sell your services online. You could set up a website that will serve as your virtual storefront used in showcases your different packages.
How to sell your digital products online
#1 Select a niche/define target audience:
Now, before you start creating any digital product, you first have to identify a niche. This is an area you want to focus on and must address the pain point and needs of your target audience.
The most profitable niches include:
Health
Wealth
Relationships
So, you want to focus on creating a high-quality product on a subject in any of these niches.
Now, how do you identify your niche?
This is where you conduct market research by asking relevant questions such as:
How big is my audience?
Is the subject digital-friendly?
What are the existing products in this niche?
Are people actively searching for information about this product?
#2 Brainstorm and research ideas: Validate ideas/create MVP
Once you have identified a hot-selling niche, you want to brainstorm and research ideas on a product that solves a problem.
This is where you begin to identify the biggest challenges faced by your target audience and how you can solve them. You also want to focus on existing products to see what problems they are already solving and how you can tap into them.
You can also draw inspiration from these products and create something that covers a gap and is unique. You can use keyword research tools such as Ahrefs and BuzzSumo to discover what people are searching for or you can visit community forums and Facebook groups to discover conversions around a particular topic.
Because you don't want to spend time and resources creating a digital product that ends up not selling, you want to first create a minimum viable product (MVP) to test your audience's reaction.
For example, instead of creating a 9-week video fitness program, you can start by first creating a mini-ebook or blog post to test how people will respond to your digital product in the real world.
#3 Create digital product: Select a format
There are three major formats of digital products. We have:
So you have discovered a topic your audience is interested in, it is now time to create the product. Here, you want to consider the format that best passes the information you are trying to sell.
You can then do it yourself or hire a specialist to help create your product. If you find it too overwhelming to create your product yourself, you can hire a freelancer who already understands how to create digital products.
#5 Drive traffic to product
Once your website is ready, it's time to drive traffic to it. There are many ways to do this.
They include:
Paid advertising: You can leverage paid ads such as Google ads and Facebook ads to drive traffic to your website.
Social media marketing: You can use your social media platforms such as Instagram, Pinterest, YouTube and Facebook to share content that engages your target audience and generates interest in your product.
Content marketing: You can also set up a blog where you create quality and engaging content that will get your audience interested in your product.
Email marketing: This is one of the most effective ways of converting your audience into paying customers. You can offer a product for free that allows you to capture their contact information and then nurture them into paying customers.
Influencer marketing: You can also partner with influencers in your niche to help promote your offers to their audience.
Affiliate marketing: Many affiliates are willing to promote your products for a fee.
And there you have it…
Digital products have a low cost of production and can be sold for a high price.
The best thing is that you don't have to worry about recreating them or dealing with logistics or delivery. Once created, it can be hosted on a platform and purchased over and over without you doing anything other than to market your products or when you decide to edit it.
If you are looking for a lucrative passive income today, digital products are a great idea.
You never know until you try.
What digital products are you interested in creating?
Is it eBooks or are you looking to create your customised planners?
Let us know in the comments below!