Faced with a constantly changing digital world with new innovative strategies and innovation, you could become obsolete if you do not update your skills.
The job market, especially for digital marketing skills, has an ever-increasing thirst for innovative ways to solve problems for employers.
However, if you are a digital marketer, you can breathe easy because if you learn any of these new skills in 2021, it will make you relevant for life!
As long as you are willing to put in the effort and learn how to always improve your digital skills, your resume would stand the test of time.
Even if your job title sounds like a good fit for you, you might not deliver on the job if you lack the required digital marketing skill in practice and on your resume.
Keeping up with digital marketing trends in the job market is crucial if you want to remain relevant.
I have put together the Top 7 Skills you need to add to your resume to be called a Digital Marketer.
Of course, you can pick one or two of these skills and be fine!
What you'll learn
7 indispensable digital marketing skills
Trending digital marketing jobs in Nigeria
The job description (what is required of you)
1: SEO (Search Engine Optimization)
SEO in a nutshell is the name given to activities that attempts to improve search engine ranking. Your skill in SEO would focus on increasing your website's visibility in organic search engine results.
Marketers see SEO as becoming more effective, with 82% reporting effectiveness is on the rise and 42% of this group stating effectiveness is increasing significantly. (Source: MarketDive, 2016)
SEO happens to be my favorite skill and I get majority of my traffic from Google. My favorite part is that it encompasses most of the skills in Digital Marketing. To make it better, it is one of the top digital marketing skills one can learn.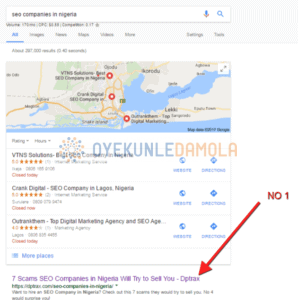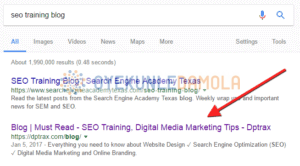 There are many facets to SEO, from the words on your page to the way other websites link to yours.
One thing that should be noted is that SEO is not just about building search engine-friendly websites. It is about improving your website for people too.
Some of the essential skills for a modern SEO Manager includes
Strong analytical mind
Strategic perspective
Clear understanding of best practice tactics (onpage, offpage, technical seo, local seo)
Basic HTML Coding
Content Marketing
Conversion Rate Optimization
Online Brand/Reputation Management
SEO is not anybody's cup of tea. The skill sets mentioned above are just glimpse of a bigger picture. These skill sets are not just for the experts. A person who just wants to create a blog or a webpage should at least learn some of these skills.
Possible SEO Job Titles
In the SEO field, there are no set parameters or hierarchy. Companies hire SEO personnel according to their project requirement and sometimes, your skills level. Usually, they set their own designations like;
SEO Trainee /Junior SEO Executive/ Trainee SEO Researcher = These people may have some digital marketing skills but usually have little or no experience in SEO.
SEO Executive/ SEO Engineer/ SEO Researcher/ SEO Analyst = These people have 2-3years experience in SEO.
Sr. SEO Executive/ Sr. SEO Consultant/ Sr. SEO Researcher/ Sr. SEO Analyst = About 3 -5years.
SEO Team Lead/ SEO Manager/ Search Marketing Consultant =  5 -6years
Online Marketing Specialist/ Web Marketing Manager/ Digital Marketing Consultant = more than 6 years
2: Content Marketing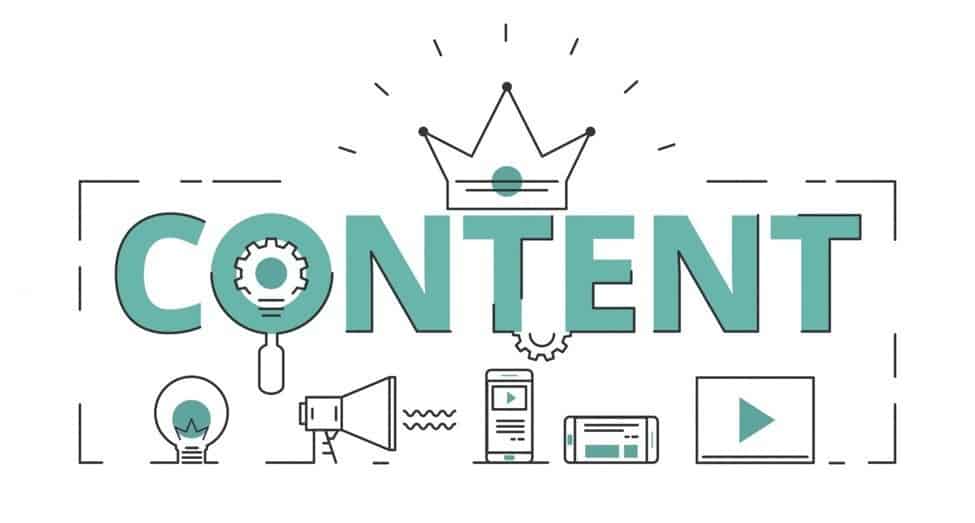 Another top skill is content marketing. I am sure you've heard the saying that "Content is king," This is true because content forms an integral part of any digital marketing strategy.
The way content is written in itself has evolved over time.
In the past, content writers were mostly concerned with writing for search engines. In recent times, however, you must be able to write to capture the short attention of your reader.
Your content must be engaging and directed to attract a unique target audience in the populace and get them to take a specific and measurable action such as getting on a subscription list or making a purchase. Your major focus should be the creation AND distribution of engaging content across a variety of platforms.
What you should put in mind when doing content marketing.
Engaging and informative blog posts to segment potential audiences
Brand awareness and education via podcasts
Lead magnets, social media updates, infographics and white papers that present your offers and introduces your company.
Resources and webinars to educate your audience and surveys to evaluate their choices.
Customer testimonials and stories that influence prospects on buying decision.
Now picture all those different pieces of content working together to lead your visitor from awareness to sale. This, right here, is content marketing. It's much more than just writing content. You need to be able to create and distribute epic resources that would turn a complete stranger to a buyer.
If you can master the content marketing skill as a subset of digital marketing, your service would always be in high demand, and you will be able to key into the never-ending opportunity in the digital marketing space.
Content Marketing Job Titles
Brand journalists are also referred to as corporate reporters. The job of a brand journalist is to produce various multimedia content that will communicate the value of a company to its customers.
For example, the brand journalist would cover the story of a customer and how they use the product or service of a particular company. The story would, however, be told in an engaging and captivating manner to lure in more leads and convert them into buyers.
The job description of a brand journalist includes:
Strategy development with the ability to streamline content that will suit the overall content strategy.
Creativity – telling a variety of stories to potential customers in an engaging manner and across several platforms
Highly organized to deliver assignments within the stipulated deadlines. This is crucial to meet up with trending news and make the desired impact.
Although similar to brand journalists, when it comes to handling day-to-day stories and news regarding the company, the managing editor is also responsible for scheduling, publication, as well as maintaining the consistency of the content marketing assets owned by the company.
The job description of a managing editor includes:
Organization of people, projects as well as You need to be able to juggle all three roles efficiently.
Adaptability to unforeseen circumstances. For example, if a writer you are working with misses the deadline, you should be able to handle the sudden change and save the situation.
Ability to communicate the company's content goals to writers you will be working with and ensure that they are in line with the set goals.
Content Marketing Manager
Content marketing managers are saddled with the responsibility of target audience development, design approval, resource development and content management.  They lead the content team in a company and ensure that all the content assets conform to the entire marketing strategy.
The job description of a content marketing manager includes:
Creativity – although content marketing is partly a science, it requires a creative mind to be able to
Leadership skills is necessary, as you would be required to lead a team and work with people of different personalities – strengths and weaknesses.
Project Management skill to ensure that you execute tasks as at when due without missing deadlines.
3: Social Media Marketing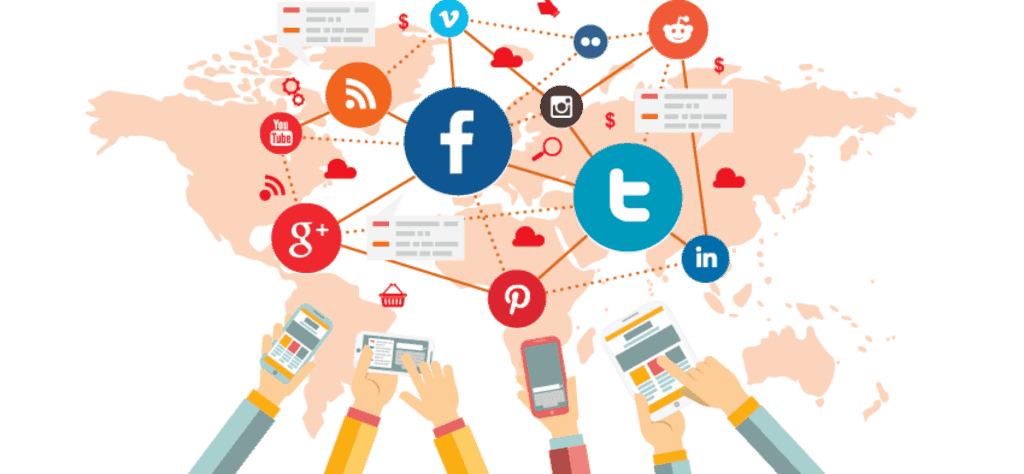 Organizations that want to implement their digital marketing strategies are always on the lookout for someone with social media marketing skills because it will boost their social media presence.
Social media has evolved into a formidable force, and companies want to leverage this power to drive brand awareness, traffic to their websites, connecting directly with target audiences as well as improving lead generation and sales.
Even though some social media powerhouses have experienced downfalls like hi5, etc, social media is still considered a game changer and is here to stay.
A couple of things you should have up your sleeves include
Ability to use any platform for content positioning and get the best results.
Understanding the right audience and knowing the right content to put in front of them
Harnessing the power of industry leaders and influencers whose influence would increase your company's brand awareness.
Recognizing the pressing needs and pain points of your target audience and producing relevant solutions via content and products.
Presenting offers in a subtle way without it feeling intrusive.
Developing a deep connection with your audience and building loyal fans around your brand.
Social media marketing involves networking, listening, influencing and definitely selling.
You need to master how to use different social media channels and distribute your company's content assets to these channels. The message should however always be engaging and easily accessible.
Social Media Marketing Job Titles
A social media marketer is the voice of the company on social media platforms like Facebook, LinkedIn, Twitter, Pinterest and so on. They are data-driven content curators that present the company's message online. They ensure the smooth running of channels by scheduling suitable content such as graphics, photos, and videos.
They help in assessing the company's ROI via engagement generated, leads gathered, likes/followers gained and sales made for the company;
The job description of the social media marketer includes
Creativity with an active imagination to be able to create the right content across multiple platforms.
Create engaging and conversational content that will not come across as being salesy.
Analysis of raw data to determine what to do next to achieve the company's set goal.
They serve as the link between the company and its customer.
They also ensure that the company builds and maintains a good relationship with customers via proper communication on social media.
Tasks you need to handle would be to moderate online "tribes" that are focused on the company and its products or services.
If a company needs an advocate, the community manager is the go-to person.
Job description associated with community managers:
Ability to communicate empathy on behalf of the brand to its community
Great at time-management to ensure proper prioritization of tasks that need to be done.
Outgoing personality for establishing meaningful connections with other team members so that they can advocate for customers in an effective way.
4: Video Marketing Skill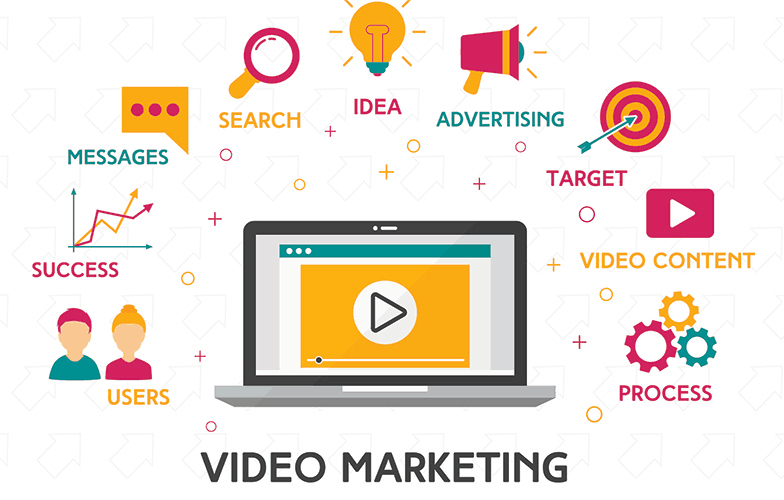 You should capture the attention of an audience via storytelling 2– nothing tells a story better than a video.
Video marketing which is a niche carved from content marketing requires highly specialized skill in creating engaging videos that shows your story to your target audience and this skill won't be going out of style anytime soon.
With new features for creating and sharing engaging videos on platforms like Youtube and Facebook, video marketing is a highly rewarding strategy if used properly and are a must for building digital marketing efforts.
What you should know as a Video Marketer:
You should be able to take advantage of demos, interviews, testimonial and different storytelling styles and mold them to meet the needs of your target audience
Examine new strategies for using new apps and other platforms to deliver the right form of content.
Ensure that video descriptions and tags are optimized for search engines with the right keywords.
Working knowledge of editing videos and producing animations that will keep telling interesting stories anyone can relate to.
Video marketing has become one of the most powerful strategies in digital marketing, especially in 2018 that shows a record high of 78% of people watching videos online (Hubspot). So, whether it's visual storytelling for strengthening emotional connections or engagement levels with the audience you are aiming for, its video marketing to the rescue!
The impact videos have on brand development and sustenance has made it one of the hot jobs online today.
Possible Video Marketing jobs include:
Video Production Specialist
This position was carved out from the technical aspect of video marketing.  The production specialist is responsible for directing, organizing and facilitating video ideas developed by the company.
The exact tasks include preparing a content plan, the filming, editing, mixing and compressing of all the elements of a video and getting it ready for the target audience.
Job description for Video Production Specialist
Creative imagination that can transform abstract ideas into visual stories that are engaging.
Charming and friendly to bring out the best in a video on even the most uncomfortable or difficult
Highly effective in project management as well as the ability to beat strict deadlines.
The responsibilities of a video marketing manager are very similar to that of the production specialist.
As the video marketing manager, you are expected to cater for the technical aspect of content creation, content positioning and effective communication of the unique value of that content to your target audience.
Things like frequency of publication, the analytics or content positioning within the content marketing funnel are what a video marketing manager should be handling.
Job description for a Video Marketing Manager:
Loaded with tactics to strategically position video content creation to suit the company's sale funnel.
Ability to research and present only correct and relevant information for the target audience.
Armed with the technical know-how on new cutting-edge tools, features, techniques as well as platforms.
5: Media Buying/Traffic Acquisition Skill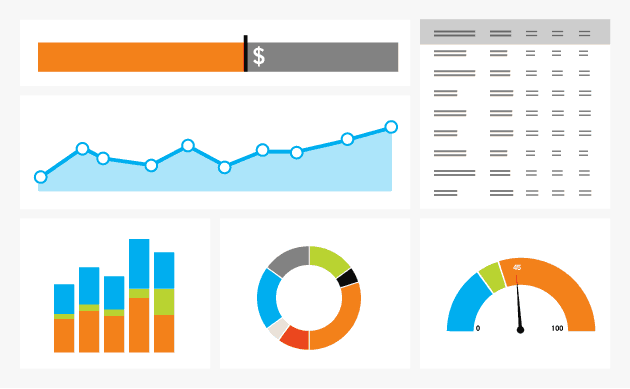 These days everyone wants traffic and are willing to hire a specialist to handle that part of their marketing that will drive traffic for more leads and sales.
Is this the skill you have?
Congratulations! You have job security.
This skill set brings you closer to the nitty gritty of how money is made in the company and this makes you indispensable.
What then does it entail and why is this skill so important?
As a Media Buyer, you are responsible for negotiating, purchasing, and monitoring of ads – this means that you must be able to spend just enough to bring in loads of leads and sales.
To achieve this, you should be armed with the following:
A good understanding of paid traffic and how to use it for building relationships before attempting to sell to your target audience.
Knowing the right platform for ads via market research with a bid to target the right audience.
Sound knowledge on the adjectives associated with advertising such as "display", "mobile", "third-party"," search" and "native".
A good knowledge of when and how to use ad pixels.
Transforming raw data into meaningful metrics such as Cost Per Transaction, Average Customer Value and so much more.
Linking design campaigns and ensuring synergy with other marketing efforts.
Companies do not hesitate to invest in Media Buying because it is the driver of sales and lead generation. The success of paid advertising strategy is important for running of profitable e-commerce business.
Job title associated with Media Buying/Traffic Acquisition
Digital Media Planner / Media Buyer / Traffic Acquisition Specialist
The title for this job can come in different forms, but it still boils down to the same job description which is to develop a strategy using paid advertising and implement it on various digital channels.
The Media Buyer is saddled with the responsibility of planning suitable campaigns with freedom to tweak the budget and clients. They are also expected to constantly be on the lookout for new ways of making their campaigns better.
The job description for Digital Media Planner / Media Buyer / Traffic Acquisition Specialist includes:
Stay ahead of constantly evolving digital platforms and their terms of service.
Close monitoring of data and its implications on the goals of the company. Things to note are the budget, CPP, PPC, ROI, CPC and so on.
Understanding and developing a strategy for media buying.
6: Testing and Optimization Skill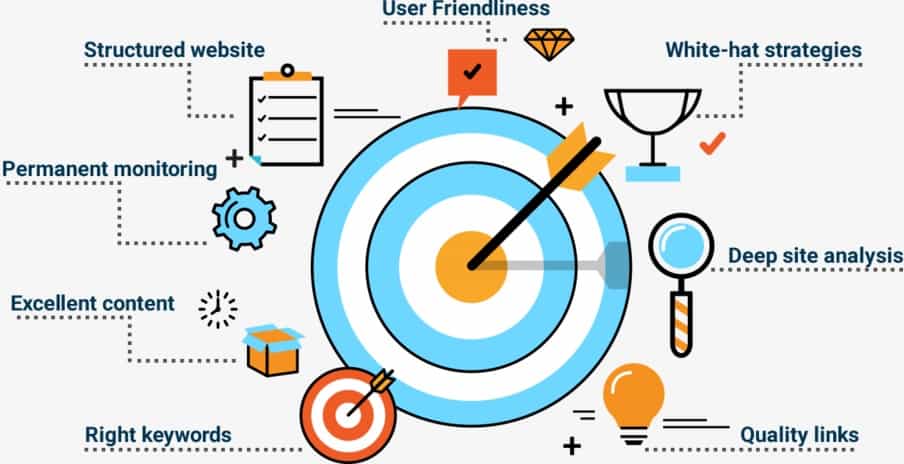 Digital Marketers are always working on new strategies, they would monitor the results, interpret the result and tweak it to ensure that it delivers what is required.
Companies have gone beyond the search engine optimization and have adopted cost-effective strategies – the conversion rate optimization (CRO). Therefore, if you specialize and arm yourself with this skill, then you will enjoy the benefits of this job that is in high demand.
Companies now need the services of marketers who do not just understand how to analyze the results but also the skills to know what to test and how to test. They also need to keep optimizing to make necessary adjustments and keep on testing.
Here's why this is a very relevant skill that companies need:
Research on the best practices in website optimization.
Split testing of features such as websites, landing pages, and other web assets.
Understanding the relationship between website conversion and how to improve it.
A good knowledge of the traffic generation and knowing when to test it.
Knowing the different metrics to check at different stages of a marketing funnel.
Testing and optimization specialists are responsible for ensuring that web pages convert when a certain call-to-action is taken and it's like waving a magic wand to drive more sales.
Job titles associated with testing and optimization:
Website Optimization Specialist / Conversion Specialist
With the high rate of competition among e-commerce owners, it is important to keep their website in top shape at all times.
A website optimization specialist ensures that websites have speedy load times, ease of usability and implementing campaign optimization.
The job description associated with Website Optimization Specialist / Conversion Specialist
Curiosity – a burning desire to find out why things happened in a particular way.
Pay attention to detail and provide creative solutions to ensure that any sudden occurrences are followed-up.
Highly innovative by finding new and creative methods for testing conversion rates and increasing the website usability.
7: Email Marketing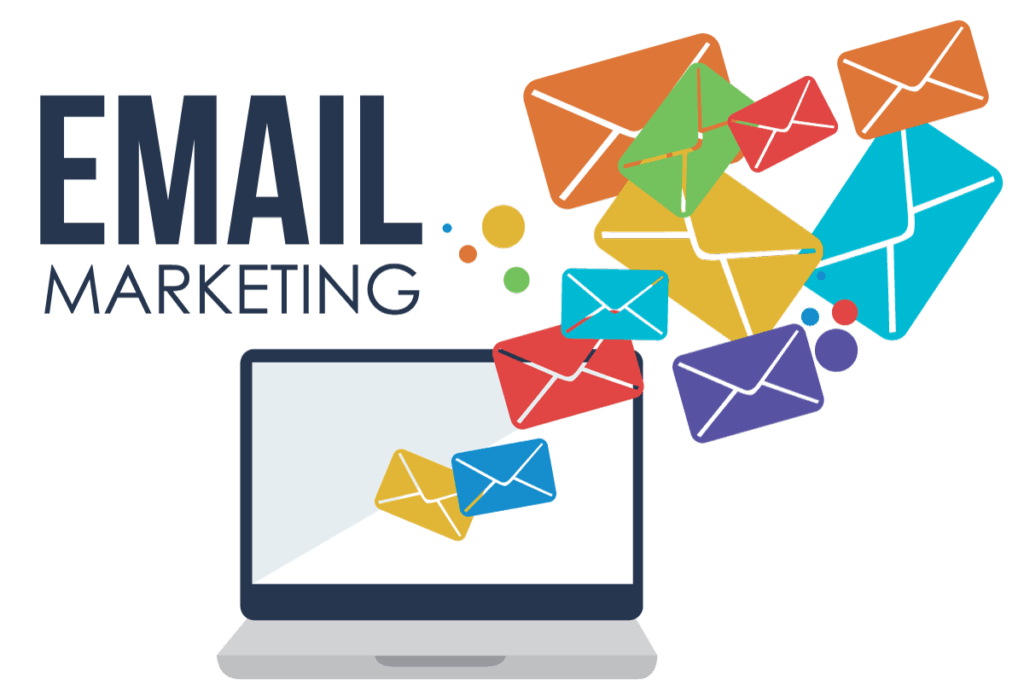 This is not exactly a new thing among marketers in the digital sphere but it is yet another skill that makes wave.
It entails a deep understanding of the target audience and close interaction with them by sending out super targeted emails to inform, educate and engage with them.
Having this skill set translates into being able to:
Understand the strategy on which email automation is based and knowing where to use it in a funnel.
Ability to develop relevant headlines and hooks.
A thorough measure and analysis of click-through rates, conversions, open rates engagements, deliverability, trends as well as other anomalies.
Coordinating the campaign assets and ensuring timely schedules of emails.
Job titles associated with email marketing includes:
Direct-Response Copywriter
The Direct-Response Copywriter ensures that copy written for the website is engaging and persuasive enough to make a reader take immediate action.
They have a good understanding of the methodology involved in convincing an audience to take action immediately after reading a marketing email. This can be achieved using irresistible headlines that will have a high open rate.
The job description of a Direct-Response Copywriter:
Highly skilled in persuasive writing and crafting of copy with a strong call-to-action.
A deep understanding of the target audience and knowing what to say and when to say it.
Story telling skills that will intertwine facts and weave out stories in a compelling way.
Email Marketing Analyst/Specialist
The role here involves setting up and analyzing the daily email marketing campaigns and also handling the promotion schedules, campaign plans, its implementation and troubleshooting of any challenges along the way.
Job description of Email Marketing Analyst/Specialist
Highly organized to manage multiple campaigns at the same time.
Pay attention to details with a keen eye for reviewing email content.
Interpretation and evaluation of results and metrics obtained.
Whatever your unique skill set, companies will always demand it as they require your expertise and specialization to seal up the gaps in their digital marketing strategies.
What skills do you currently have, and what new skills are you looking to add to your resume to boost your chances in the job market in 2021 and beyond? Share it with us in the comment section!