I think you will agree with me when I say:
Advertising on BBM is expensive
Or is it?
As it turns out, you can actually join in the action without having to budget $1000 – $1500 to start an ad…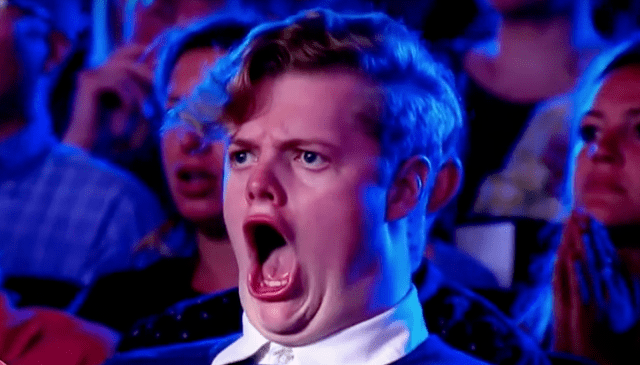 In today's post, I am going to talk about my recent findings on BBM adverts and how to get a piece of the action.
We are always thrilled when the 'update available' notification shows up for installed Apps on our Android Phones, iPhones and other mobile devices.
We happily press the update bottom with the assumption that the owners are rolling out something new or some bugs have been fixed.
We rarely ever notice the slightest changes – like the presence of Ads on the bottom or even the super annoying ones that pop up on the screen right in the
middle of using the Apps.
Most companies make money through their Apps by pushing Ads to their users indefinitely. The Ads translate to money from clicks made by users.
Quite a number of big companies use ads on their Apps. They call them 'sponsored Ads' to make them look less annoying. No matter what name you call them
(Ads), we still get to hit the 'stop seeing this Ad' button.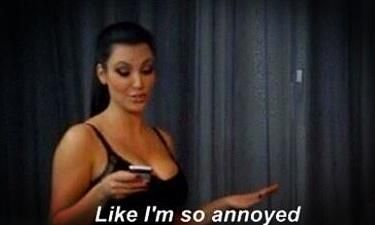 But here's the kicker
Lately, I've been seeing Google and Facebook Ads on my BBM (blackberry messenger) app.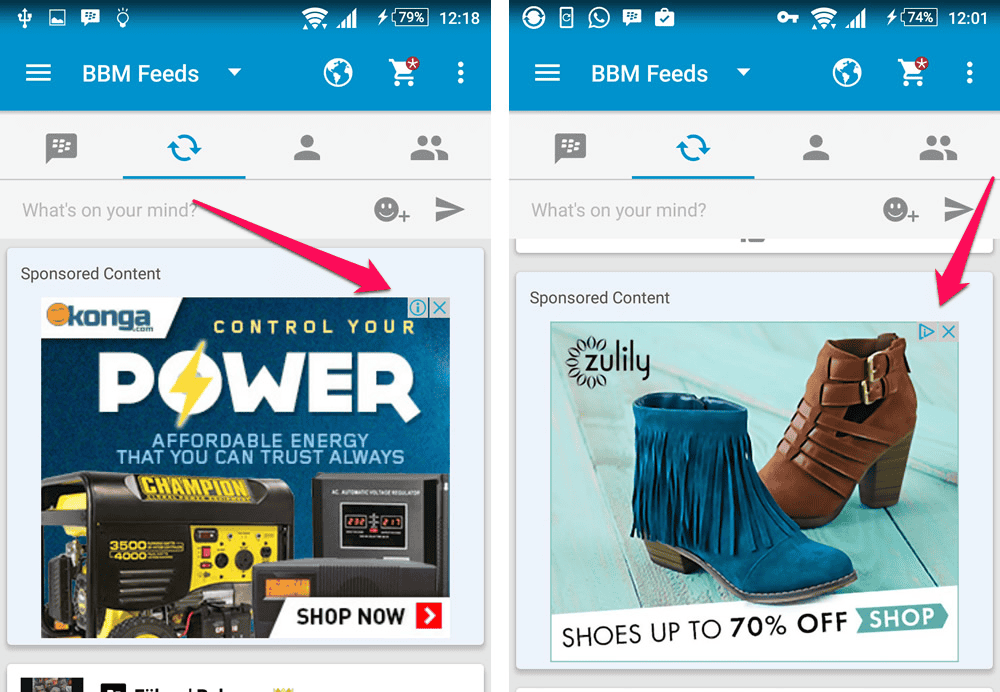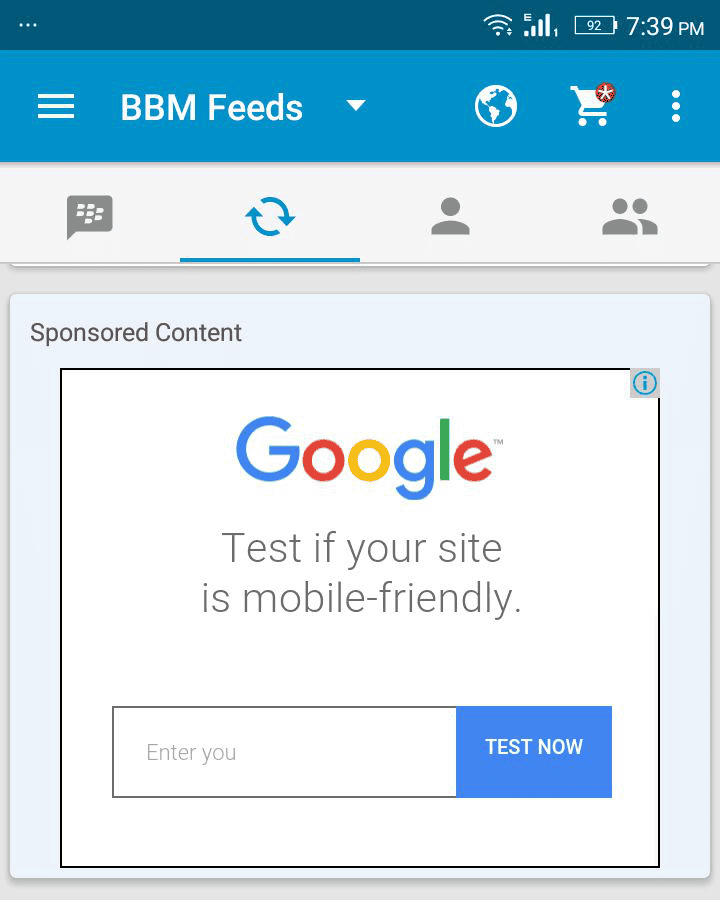 I did not believe it when I first saw it. It got my head spinning with questions. Don't bother trying to uninstall your BBM app when you see those ads. Any other version you decide to install will still have them!
How BBM Advertising started
Jeff Gadway, BBM's Head of Product and Brand Marketing, made some efforts at making us understand the rationale behind the seemingly unusual move by BlackBerry. In a blog post on the BlackBerry blog, Gadway explained that their brand's main focus was helping the brand's partners build their communities via providing a social network for increasing engagement with the new communities. He emphasized that this move was not by any means traditional marketing.
Other previous monetization efforts by Blackberry have included the sales of stickers and ad-free subscription.
The first phase of implementing the ads monetization move was via the introduction of BBM Channels. BlackBerry partners would get opportunities to promote content but the content was to pass the Blackberry test of directness, friendliness and relevance. Rather than distract the chatting experience, the content would enhance it.
Blackberry was to roll out sponsored content in 3 ways:
Featured placements
This option allows brands promote their channel on the Featured Channels tab. It is a good place for Channel owners as that is the landing page for BBM Channels.
Sponsored invites
Brands can now invite users to join their channel. A user can only receive three sponsored invites per month.
Sponsored posts
Brands and companies can now place sponsored posts alongside updates from your BBM contacts. This is a very fast way to get impressions on your Ads as users always visit the updates tab. Sponsored posts are labeled clearly, so users can easily identify them.
*In-content Ad
This is definitely a new one. Just started seeing it too. It appears on your BBM Feeds page long side your chats. Very lovely position that Advertisers would die for.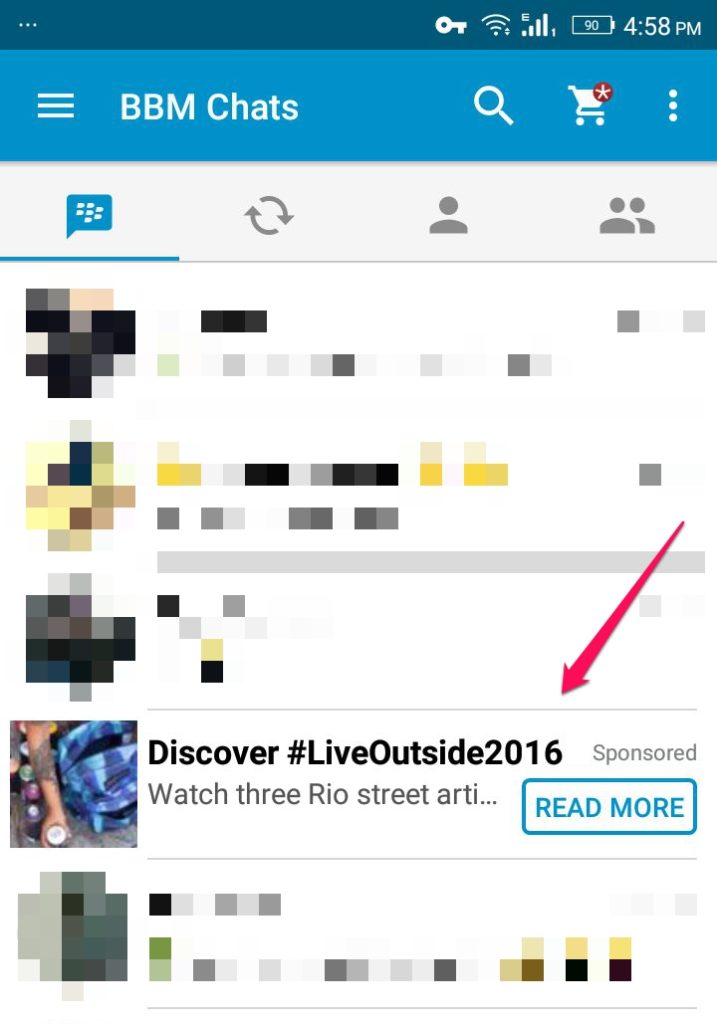 Normal Cost of Advertising Ads on BBM
While advertising on BBM is relatively cheap, ($3 – $3.50 CPM), the main issue has always been with the minimum budget which is $1000 (was $1500 previously). With $1000, you get approximately 290,000 impressions at an average engagement rate of 2 – 9% click through rate.
Yes it can get as high as 9%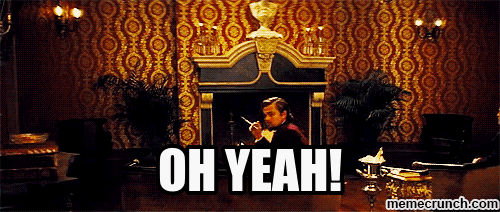 Visually appealing banners obviously get the higher click through rates.
How can you actually advertise on BBM at a cheaper rate?
The inclusion of Facebook and Google Ads on BBM opens a new world of possibilities. Since Facebook has a low bid of $5 per day and you can budget as low as $5 per day for your Google Ads campaign, you can now advertise your ads on BBM!
While I have not seen any official statement online, the only thing remotely related to advertising on BBM from Facebook is Audience Networks.
Note that when you select Audience Network on Facebook, your ads will also show in mobile News Feed and approved partner mobile apps and mobile websites that are part of Facebook's Audience Network. It is not restricted to only BBM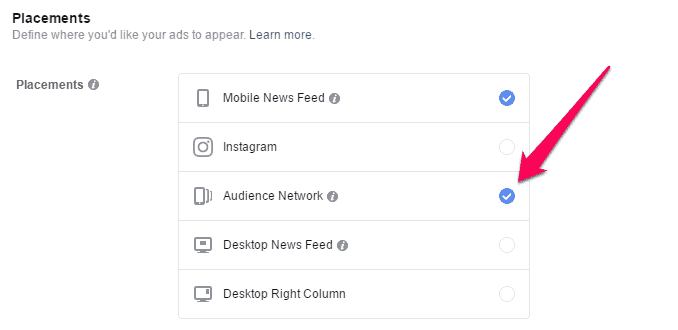 For Google Ads, it is probably Display Networks or Universal app campaign. I intend to run some Ads to test it. I will give an update as soon as I can verify it.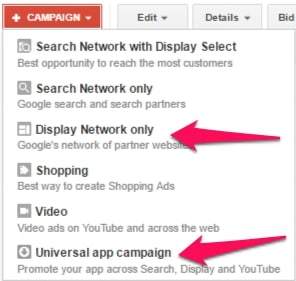 Have you seen Google and Facebook Ads on BBM? Know other ways, by which Ads can shown on BBM while bypassing the $1000 minimum budget? Share with me 🙂