WordPress Rocks!!!
Ok good, now that we have established that, let's continue. In recent years, we have come across a large amount of WordPress plugins that play vital roles in editing, optimizing, promoting and even scheduling posts all over the internet. This plugins give site owners power over their online presence.
If you are like me, there is a high probability that your site is powered by WordPress.
Statistics show that over 74 Million websites make use of the WordPress CMS system. The reason is simple. With tons of amazing plugins, you can do just about anything you want to.
I did a little research and gathered a sizable number of plugins that are awesome for your Content Marketing efforts. Content Marketing is a very important part of any online strategy you are making.
[fancy_box id=14 linked_cu=2008 action1="Get it Now!" action2="Download"]Free Download: Click here to download a beautiful PDF version of this guide, along with a free bonus.[/fancy_box]
So here we go! 22 Amazing WordPress Plugins to make Content Marketing a cake walk for you.
1. W3 Total Cache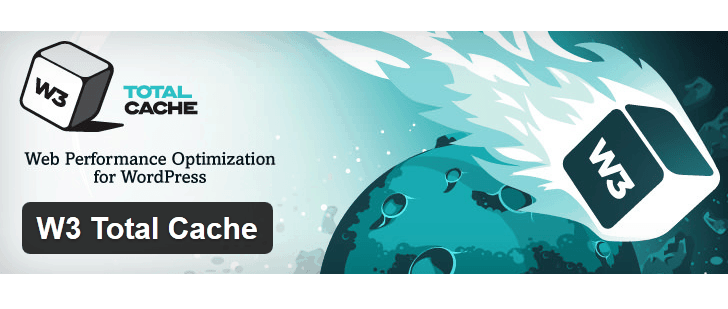 Page load speed on a website is a big factor in terms of search engine rankings. With the W3 Total Cache WordPress plugin, you can increase your site's page load time significantly. All you have to do is install the plugin and activate it. As easy as that!
Take W3 Total Cache for a spin
2. SEO Audit Tool
The SEO Audit by ContentLook gives you an in-depth report on your content marketing efforts like SEO, blogging, authority, social and more. It helps you find out which areas your immediate attention is needed in and you can start working on them immediately.
Take SEO Audit Tool for a spin
3. Reach SEO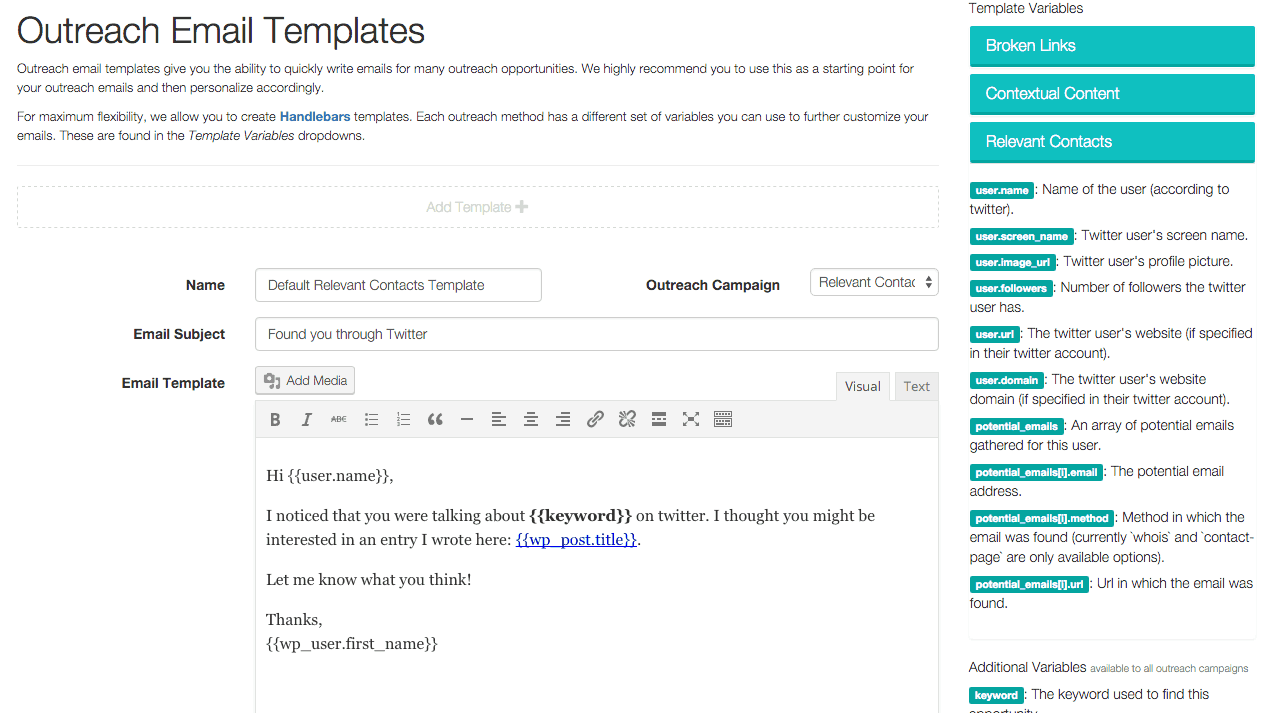 Reach SEO is a WordPress plugin used for increasing traffic, ranking and exposure. You can find new opportunities right from your WordPress dashboard. It is perfect for finding broken links all around the web, getting contextual backlinks by finding links pointing to similar content and more and more. This plugin is a must have for Content Marketers that are interested in increasing their search engine rankings.
4. MarketMuse Related Keywords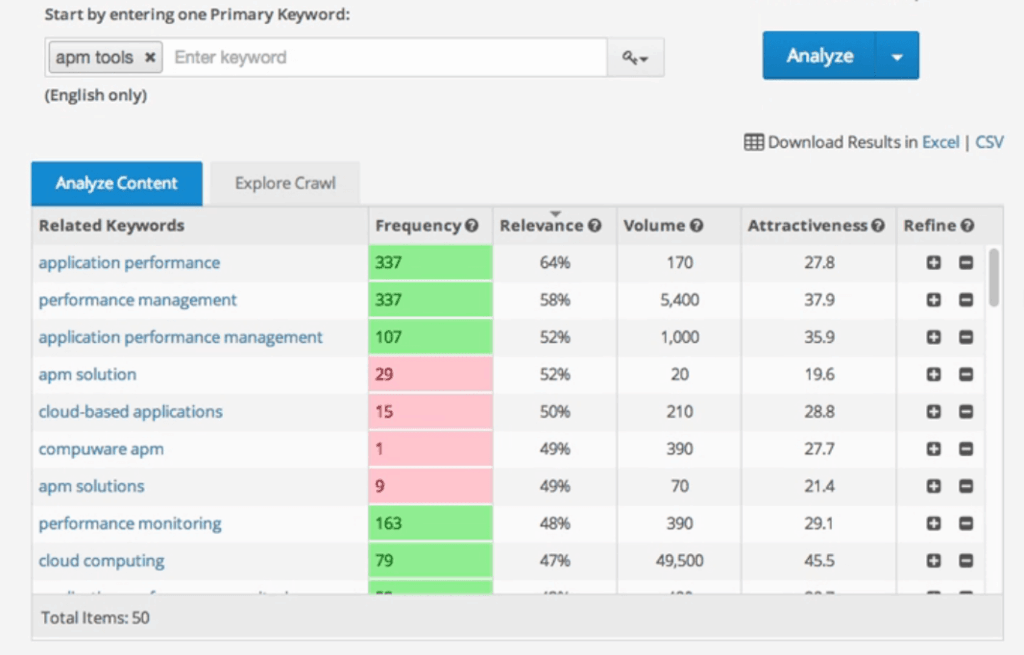 This nifty plugin suggests keywords relevant to the topic of your blog post. Adding relevant keywords to your posts increases the chances of your coming up on the search engine results page.
Take MarketMuse Related Keywords for a spin
5. Editorial Calendar
The Editorial Calender Plugin make the scheduling of contents easier on your website. If you like to plan your schedule for posts on your website, the Editorial Calendar Plugin is the way to go. With this plugin, you can schedule contents in advance for specific dates. It also has a very intuitive interface and allows you to drag and drop posts on a calendar so you have an overall visual of the time your sites would go live. It is very useful especially when it comes to scheduling multiple posts. It saves a lot of time that would have been wasted on editing individual post's schedule date.
Take the Editorial Calendar for a Spin
6. MyCurator
MyCurator is a WordPress plugin used for curating tons of helpful and engaging content daily on your WordPress site. It helps you save hours by finding contents that are specific to your niche. The articles curated are brought to you from sources selected by you, e.g. RSS, twitter, Google Alert and more and filtered by keywords and other parameters set by you.
One of the most wonderful features of this plugin is that it pre-fills the posts with an image, attribution link and an excerpt into the WordPress Editor.
7. WordPress SEO by Yoast

For as long as we can remember, Google Search has being the most targeted traffic source for most webmasters as it is self-sustaining. The WordPress SEO Plugin by Yoast goes a long way in helping you optimize the contents on your site to perform better in search results. Simply put, it makes on-page optimization on WordPress easy.
One of its most useful features is its page analysis tool that helps you optimize any content you write not only for the search engines but also for users. Other useful features include Sitemaps, Twitter Cards, Webmaster tools integration, Open Graph Meta data integration and more.
Take WordPress SEO by Yoast for a Spin
8. SEO Friendly Images

As you can probably guess from its name, it makes your Images SEO friendly. This is a cool plugin that automatically adds alt attributes and title tags to any image that does not have. With its easy to set up options panel, you can easily set up custom settings for your images. This plugin has a free and premium version. With the premium version, you get access to more features like images XML sitemap creator and other custom settings.
Take SEO Friendly Images for a Spin
9. Flare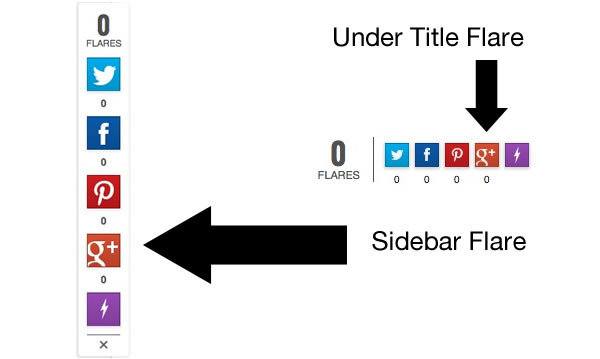 Flare is a beautiful yet simple social sharing bar that is used for encouraging social shares via your posts, pages and media types. With Flare, visitors find it easy to share your content on different social platforms and this helps you build up a large community of fans. Its sharing buttons are not intrusive and they provide a counter on top to keep track of how many shares your content has received.
10. Yarpp

The Yet Another Related Posts Plugin, also known as Yarpp is a fantastic plugin that displays related posts on your site based on their algorithm. It is designed to stop people from leaving your site once they get to the end of any article. This plugin adds thumbnails to the end of your posts that point to related posts on your site. Its pro version allows you to earn money by advertising other people's products and services.
11. Zedity
Zedity is a wonderful and unique WordPress plugin that enables you create better content. With its flexible UI which is better than the standard WordPress visual editor, you don't need any coding knowledge. It has a drag and drop functionality that allows you move you content around the page.
12. Editflow

Editflow is a WordPress plugin that works as a collaboration tool. It helps you collaborate with your editorial team right inside your WordPress dashboard. You get to have access to a calender that gives you month to month overview of your content, editorial comments and much more.
13. Optimizely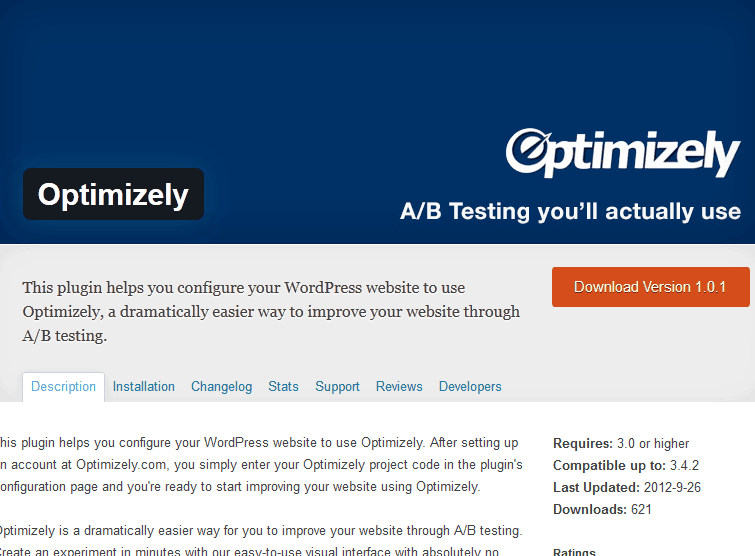 Optimizely is a very nifty tool used for tracking and analyzing all conversion opportunities on your site. It comes with a WordPress plugin that configures your site to use it. With this plugin, you can create experiments, see your results and launch even better content marketing strategies without leaving your WordPress dashboard.
14. Contextly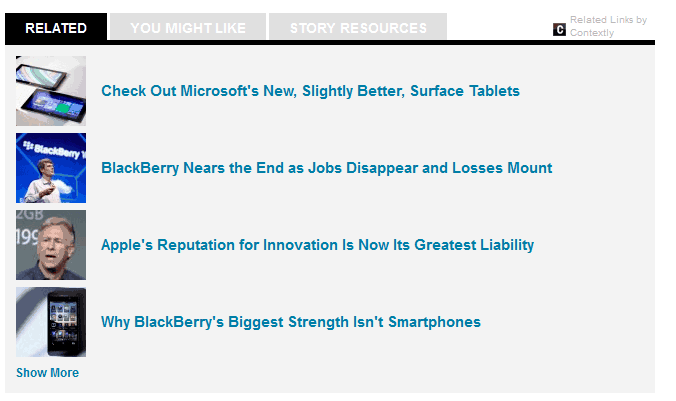 With Contextly, you are able to engage your readers by showing them related posts recommendations in an unobtrusive popup. Contextly identifies your evergreen posts and popular posts and shows it to your readers. This goes a long way in reducing bounce rate.
15. Smush.it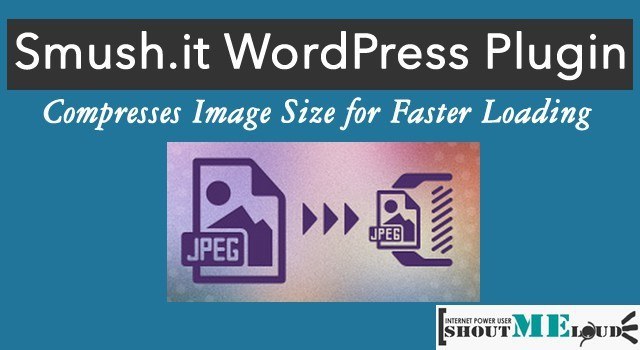 The ever-popular WordPress plugin for reducing image file size. This reduction leads to a significant decrease in page load time, which in turn boosts your SEO. It's a definite must have tool.
16. SumoMe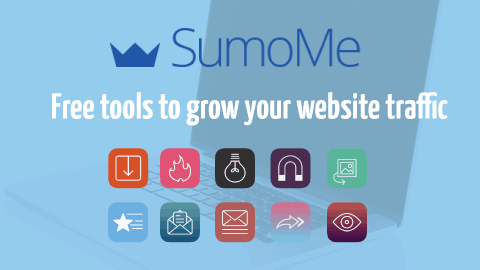 Now this is one really awesome all in one tool. The developers definitely went all out. It is a cool WordPress plugin used for growing your site. It helps you double your email subscribers with unobtrusive pop ups. It also comes with free tools like the List Builder for pop ups, Share which makes it easy for people to share your content on mobile or web, Welcome Mat that displays a full-screen call to action that shows when visitors land on your site, Heat Maps  which help you see where visitors are clicking on your site and much more. It is a must have for all Content Marketing Experts.
17. Click to Tweet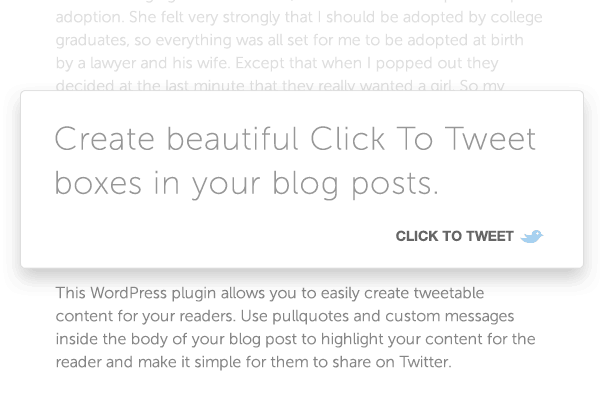 This plugin enables you to easily create tweetable content for your readers. Also very easy to set up. It helps you highlight your content for your site's visitors and makes it easy for them to share on twitter.
Take Click to Tweet for a spin
18. ImageInject

This dandy tool allows you to add photos and images to your WordPress posts. You are able to browse through thousands of free creative images and pick the best of them for your article. Flicker and Pixabay are supported. The plugin author even added a tutorial on how to install and use it. That's as good as it gets!
19. WpReview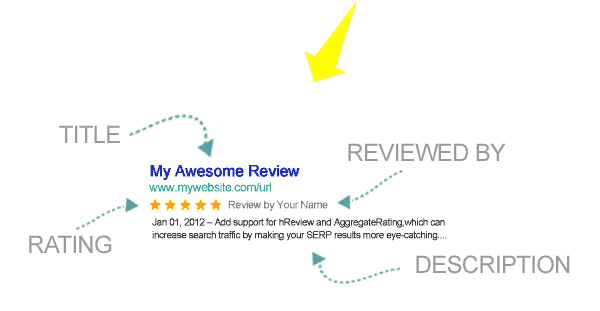 WpReview is a fantastic plugin for adding reviews to your site. You are able to review content easily without compromising your site's speed. It is useful to bloggers or people that have any reason to write reviews or to rank products, tools, recipes and other contents. Is also comes with Google rich snippets.
20. Thrive Leads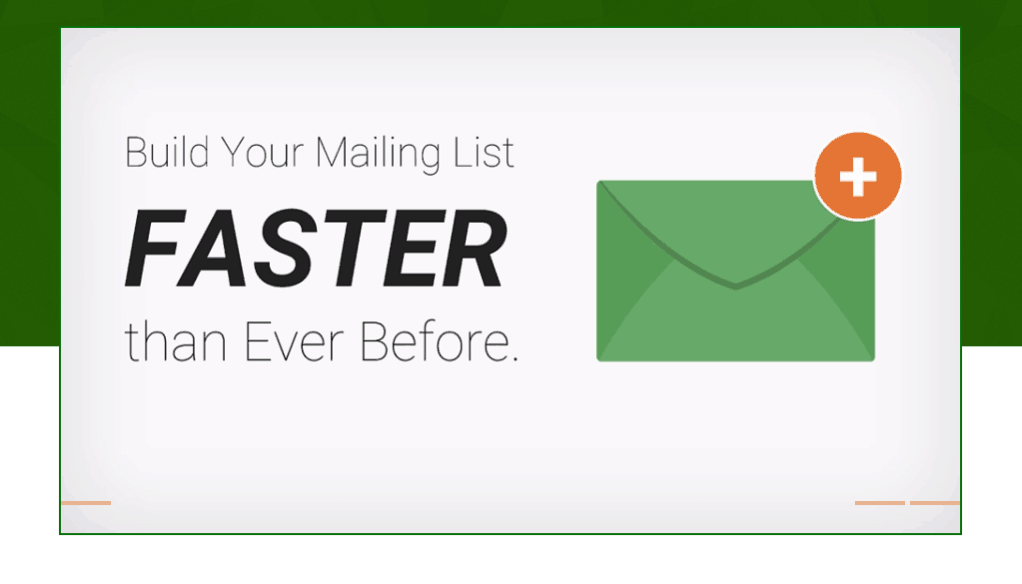 Thrive leads is an awesome plugin for increasing the size of your mailing list. It is a lead generation plugin integrated directly into WordPress. It comes with nifty benefits such as Advanced Targeting, A/B Testing Engine, Actionable Reporting & Insights and much more.
21. Content Upgrade Pro

This WordPress tool is used for converting your visitors into email subscribers. It works by presenting a 'bonus content' within your article using an eye-catchy "fancy box". Definitely a must have for increasing your mailing list.
Take Content Upgrade Pro for a spin
22. OptinMonster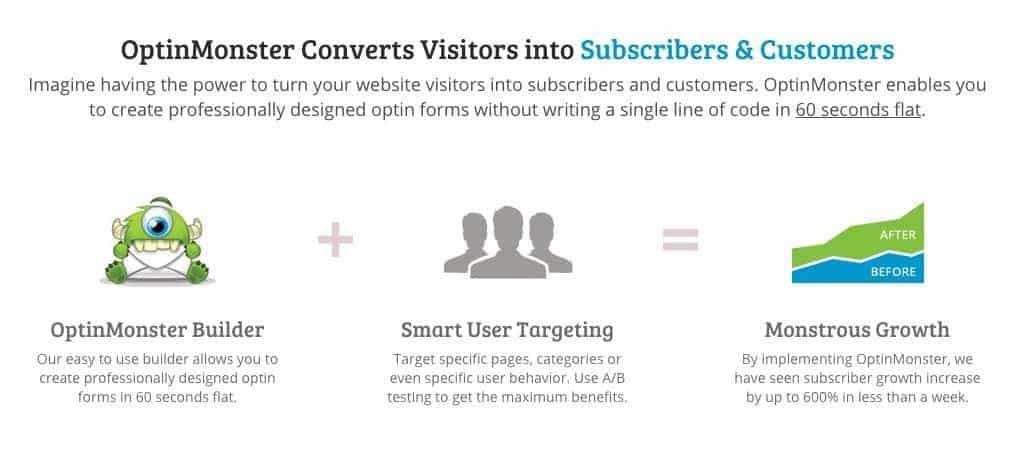 If you are interested in getting leads and improving conversion, OptinMonster is very effective. With OptinMonster, you can create beautiful lead capture opt in forms like exit-intent lightbox popups, floating bars, slide-ins and more.
The introduction of A/B Split Testing and Built-in Analytics has made it the favorite of a lot of Bloggers and Content Marketers.
23. Floating Social Bar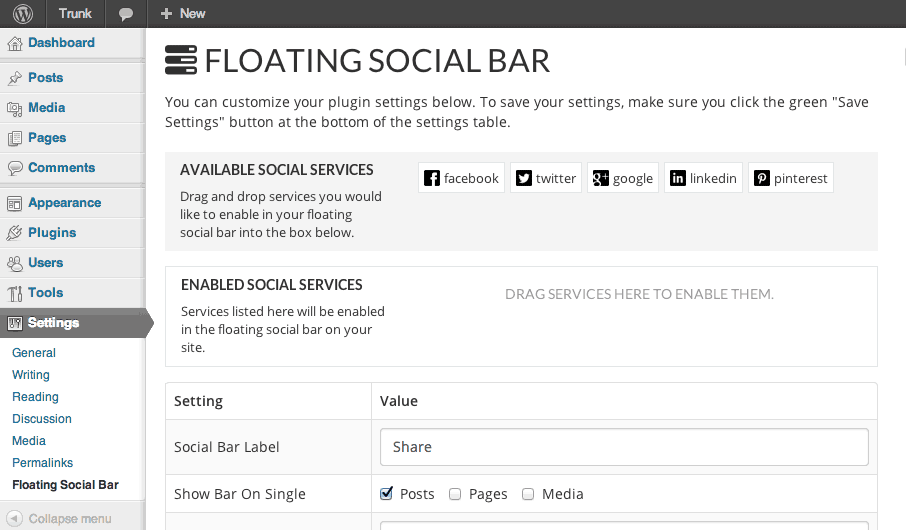 Floating Social Bar is a simplistic WordPress plugin used for sharing content on your site to multiple social networks. This light weight plugin adds a horizontal  floating share bar to your blog posts, pages and other post types. It currently supports only Twitter, Facebook, Google+, Linkedin and Pinterest.
Take Floating Social Bar for a spin
[fancy_box id=14 linked_cu=2008 action1="Get it Now!" action2="Download"]Free Download: Click here to download a beautiful PDF version of this guide, along with a free bonus.[/fancy_box]
CONCLUSION
There are thousands of plugins in the WordPress repository. Quite a number of this plugins make content marketing easy and scalable. With the right tools, you can streamline your efforts and concentrate on making your business. I hope this collation of tools would help in making your selection of tools easier
What are your favorite Wordpress plugins for content marketing? Let us know 🙂